Waihi Scouts Mud Slide Day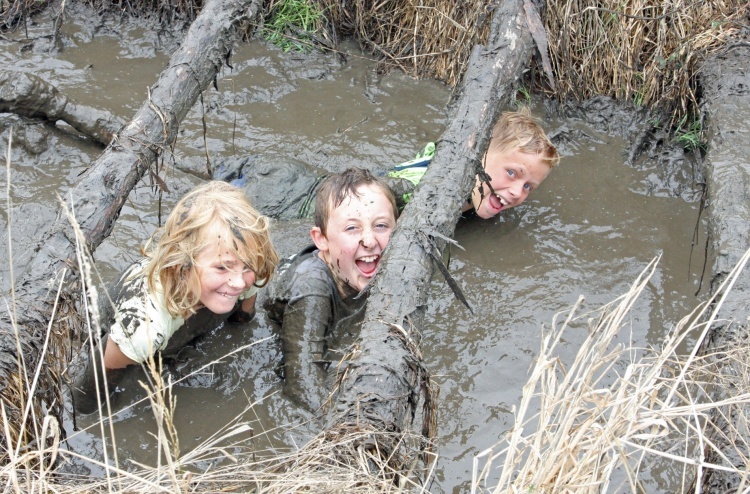 Location: About 1 km south of the Waihi Beach turnoff on State Highway 2
Time: 9.30 am - 3 pm
Cost: $5
Get ready mudlarks...
The Waihi Scouts' big day of Mighty Mud Mania is coming on Saturday, March the 3rd.
Big kids – and little kids can muddy the waters, indulge in mudslinging and take a mud bath between 9.30 am and 3 pm, behind the gun club on State Highway 2.
A trio of slippery slides with have all ages as happy as – pigs in mud!
Walk the rope bridge, complete the obstacle course, make like a scout and sizzle a sausage, taste test the food, or take your own picnic. 
Wear old clothes and shoes and changing tents are provided for afterwards.
It's just $5 to wallow in the mud and there's plenty of free parking too. 
Just look for the signs about 1 km south of the Waihi Beach turnoff on State Highway 2 to get down (the slides) and get dirty between 9.30 and 3 on Saturday, March the 3rd at the Waihi Scouts annual MudSlide fundraiser.
Contact: Paul Boggiss - 027 463 8878