Waihi's Beach Hop Warm Up Party 2016
Waihi turned on a 'car-nival' atmosphere for the 2016 Beach Hop when hundreds of hot rods and classic cars, estimated to number over 600 this year, and thousands of people rolled into town in for the Waihi Warm Up Party.
Waihi's CBD was a perfect backdrop for a retro festival on a sunny Wednesday. The crowd were smiling and ready to soak up the welcoming atmosphere and take a step back to a time when cars were big, bright and built for style.
The outfits were as colourful as the cars and the vibe - turning the street into a flashback to the rock 'n' roll heyday.
People danced, shopped, dined and refreshed themselves as they explored the tightly packed township where cars lined the streets and circled Waihi's iconic PumpHouse at the top of the main street.
A drag race with a difference entertained and bands infected dancing feet in different locations through the enclosed area.
The day is organised and run locally by non profit organisation Go Waihi. Co-ordinator Brian Gentil says the sponsors who support the day help to make it all possible and the volunteers who put their hands up to assist the smooth running of the event are truly appreciated. " Everyone who comes to enjoy the day, makes the day too," he said. "See you all same place, same time on Wednesday, March the 22nd, 2017."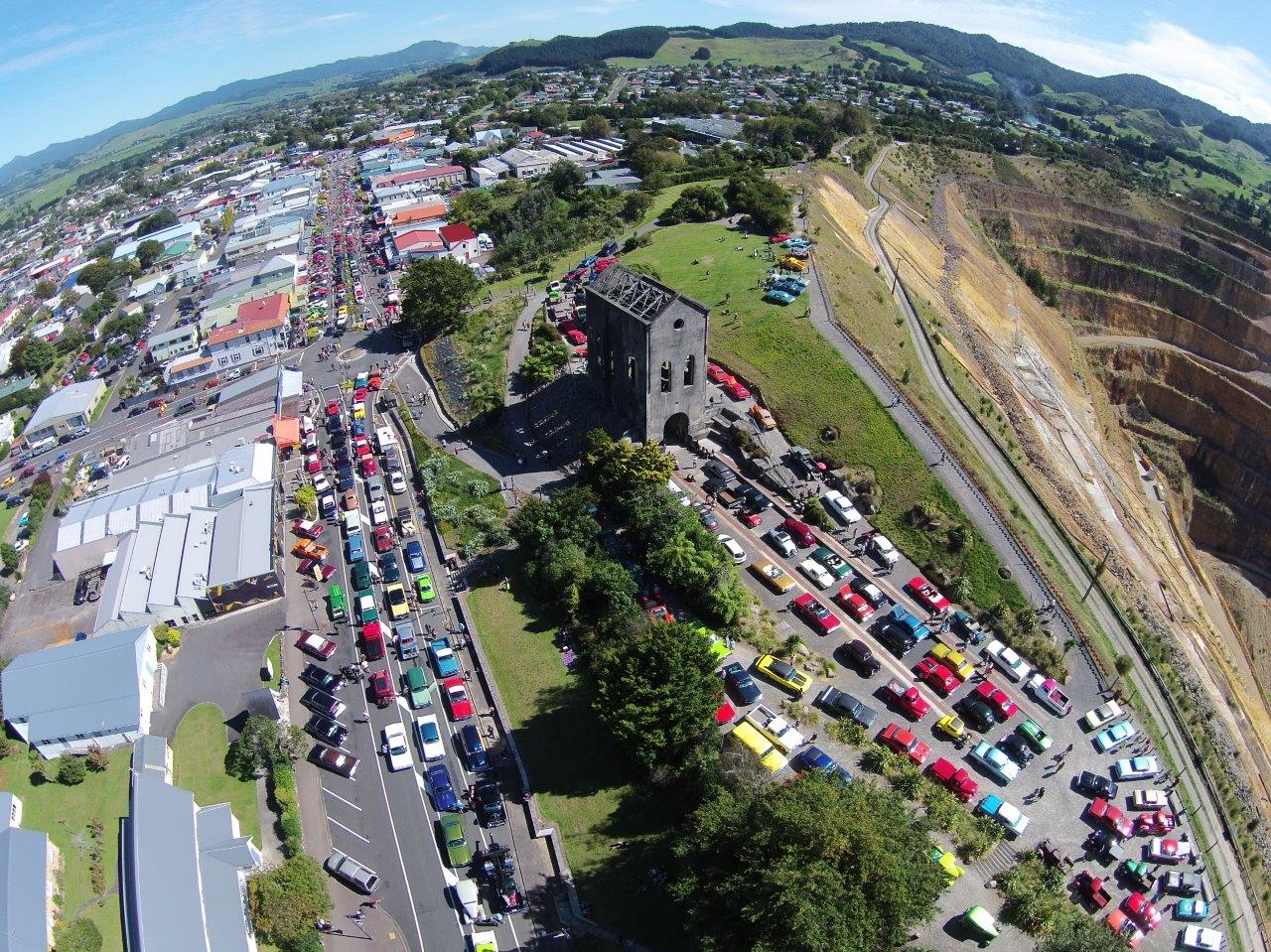 Photo: A birds-eye view of the day 'warming up'. Kit Wilson