Alyshea Tuhakaraina and Hemi Keelan champion keeping tamariki safe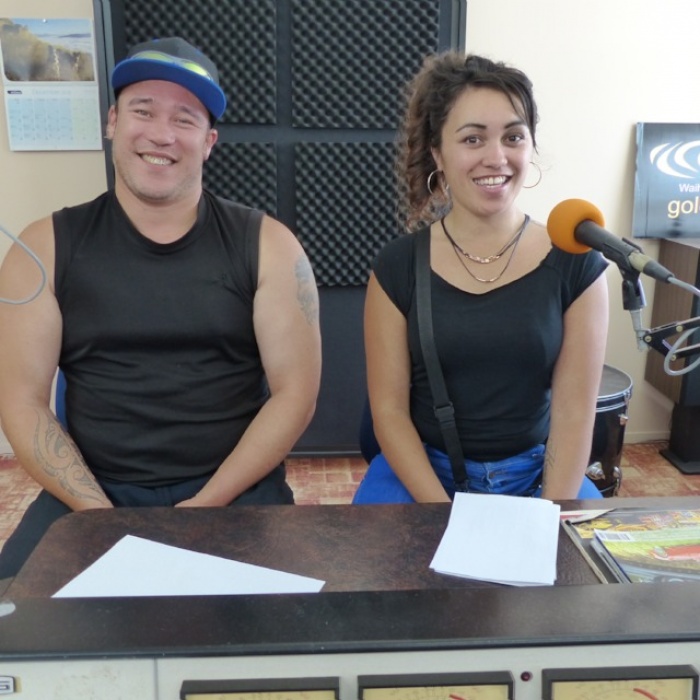 Alyshea Tuhakaraina and Hemi Keelan called into the Gold FM studio to chat with Brian Gentil about their roles as It's Not OK Champions. 
They are both parents and both passionate about spreading the important message of looking after our tamariki (children) and keeping them safe. 
Hemi runs Waihi Community Martial Arts club, where he recently won 'Coach of the year' at the Waikato Sports Awards. He's very aware of the difference between fighting in the ring - sport, between two consenting fighters, respectful of each other...and domestic violence - in which one person is abused and hurt by another. 
Keep it in the ring...fighting outside the ring is not cool! 
Hemi and Alyshea both want to keep our tamariki safe and encourage everyone to remember it is not ok for anyone, and especially children and young people to witness violence. 
Violence in the home affects children whether they see it, hear it or just know about it.
If you are worried about a child – PLEASE don't ignore it, we need to speak up. 
For more information visit the website areyouok.org.nz
Listen to our podcast by clicking the link to hear what Hemi and Alyshea had to say.