An Interview with Paula Bennett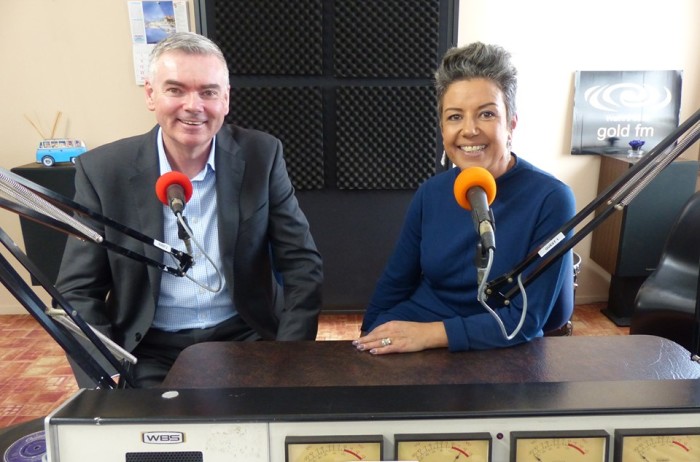 Paula Bennett, Deputy Leader of the National Party, MP for Upper Harbour visited the Waihi district yesterday.
Paula and Coromandel MP Scott Simpson called into the Gold FM studios for a chat with Brian Gentil while she was here. She spent some time at Waihi Beach so Brian asked whether she'd had a chance to get some sand between her toes. He also congratulated her on a recent birthday milestone.
Is she sick of politics yet? Paula talked about how much she enjoys politics and her days at university where she 'found her voice', describing herself as stroppy back then.
Paula has accepted a huge role taking on Campaign Chair for the National Party for the election next year. She's had a wide variety of roles which she has enjoyed and at the moment is concerned about the upcoming marijuana reform. Paula is talking to different groups around the country about her concerns and gauging the reaction from them. She is also talking to them about the positives and negatives and whether they are balanced and the best thing going forward.
Business confidence, climate change, education, health and roading are topics Paula touched on with Brian. She talked about not putting so much cost on farmers to improve things or knocking back mining.
Health is a big issue for next year too.
Brian asked whether she thought Simon Bridges is the man for the job as the Leader of the National Party.
To hear what Paula had to say...click on our podcast link.