Armistice Waihi events shaping up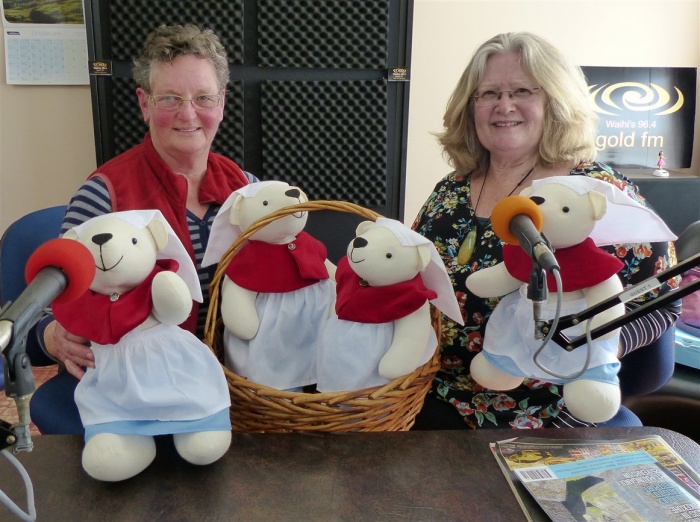 Brian Gentil spoke to Sue Baker Wilson and Krishna Buckman from Waihi Heritage Vision about the preparations for Armistice Waihi 100 to find out what will be happening locally to commemorate armistice.
Armistice has given Waihi Heritage Vision the opportunity to tell the broader story about those who served in WW1 from Waihi.
Sue explained what Armistice is and how Armistice Day came about when a declaration of peace was signed on the 11th hour of the 11th day of the 11th month in 1918.
100 years on the impact of World War 1 on New Zealand communities still resonates. Waihi has its own stories to tell and the stories are particularly close to the women in Waihi Heritage Vision who decided they wanted to do their bit to bring the stories to their community.
To date women from around the country and even Australia have created 2,800 poppies which will decorate the Waihi Memorial Hall from October 15 to November 11 along with photographs and stories during an Armistice Exhibition.
If angel wings on a stand and a sign are outside the Waihi Memorial Hall people are welcome to go into the hall where someone will be able to direct them through the display.
Other events include a Peace Wings sculpture which will be dedicated on November the 9th.
Women's stories will be shared and a hand embroidered cloak will be dedicated at the Waihi Memorial Hall on November the 10th.
Armistice Day has a full programme of events including a Peace train ride, which people are welcome to ride, a Roaring Chorus, an address by Dame Margaret Bazley, a reading of the names of the men from Waihi who lost their lives, and a celebration of the 60th birthday of the Waihi Memorial Hall.
Any schools or community groups who would like to be shown through the Armistice 100 Waihi display can download a booking form from the events section of this website and find more details of the Armistice events and contact details here.
Listen to the podcast to hear what Sue Baker Wilson and Krishna Buckman had to say.