Armistice Waihi 100 Exhibition open to view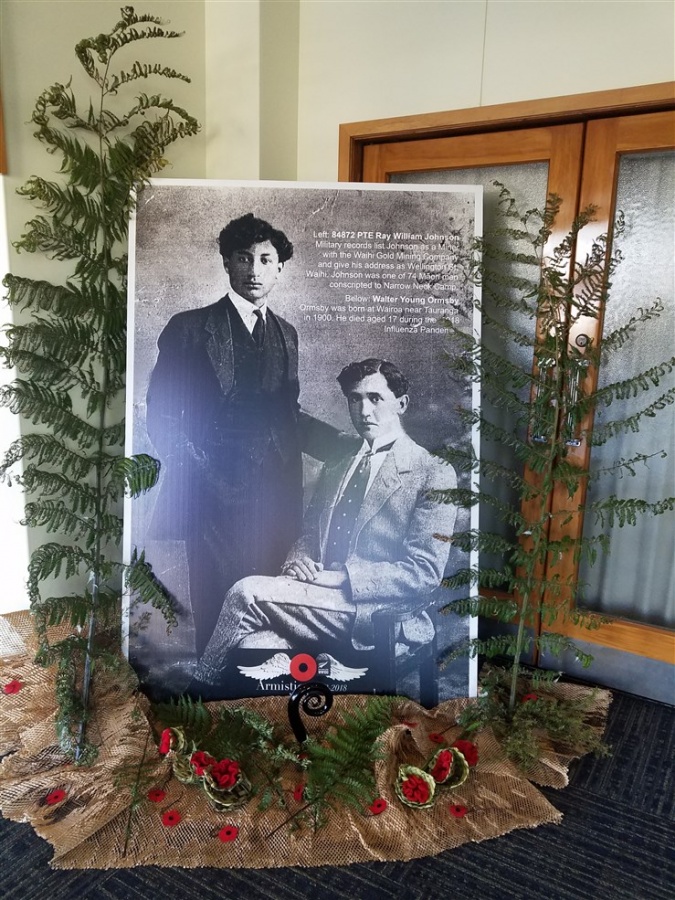 The Armistice Waihi 100 exhibition in the Waihi Memorial Hall was officially opened last night.
It is a sight to behold with the faces of young men from Waihi 100 years ago lining the walls. Each photograph is named and some are accompanied by text giving a brief description of their rank and any other information known about the men.
The photographs are embellished with handmade poppies which were knitted and crocheted by an army of willing women whose individual creativity is crafted into each poppy. Krishna Buckman from Waihi coordinated the knitting of well over 2,000 individual peace poppies with military precision.
Krishna has been supported by Kit Wilson, Sue Baker Wilson, Robyn Ramsey and many others who have worked behind the scenes to 'knit' together a range of events designed to have something of interest for all age groups.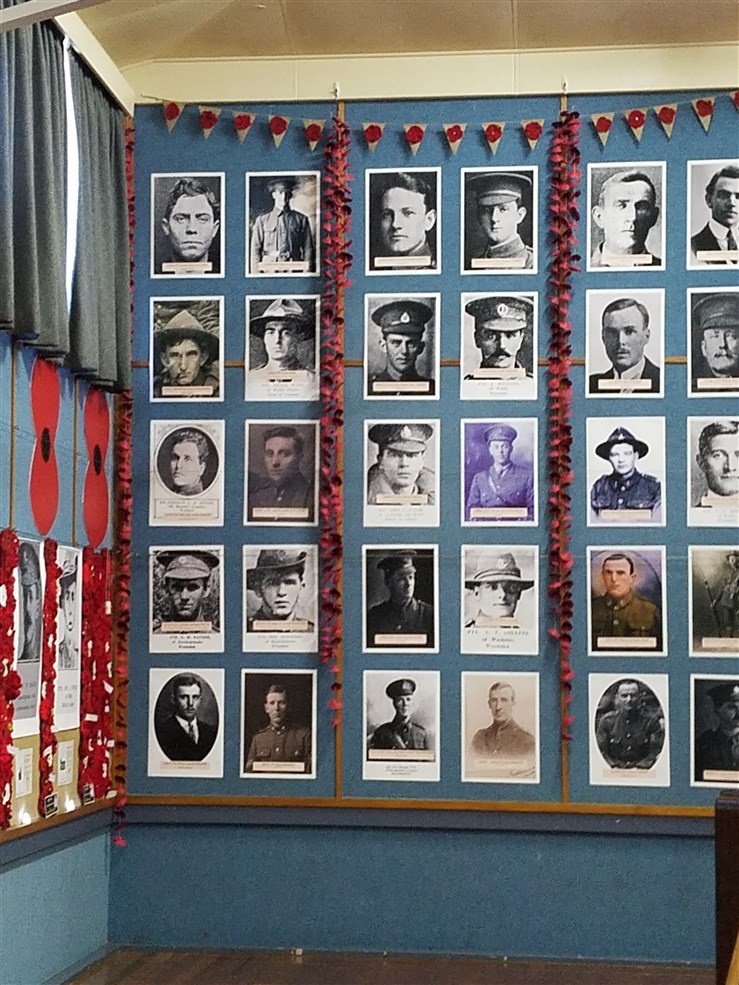 The Armistice Waihi 100 display will adorn the Waihi Memorial Hall until November the 11th, Armistice Day.
Everyone is encouraged to take the opportunity to visit when it's open and find out more about those who left for war a hundred years ago, and those they left behind. 
It is a credit to the many volunteers, businesses and sponsors who have contributed and well worth a visit.
If the angel wings and sign are outside the hall the display is available to view.
Schools, classes and community groups are also invited. Please book a time with a host by downloading a booking form here.

The Armistice Waihi 100 programme of events is also available to download here and from the Armistice events in the events section of our website.