Big blow didn't stop Waihi Vegetarian Festival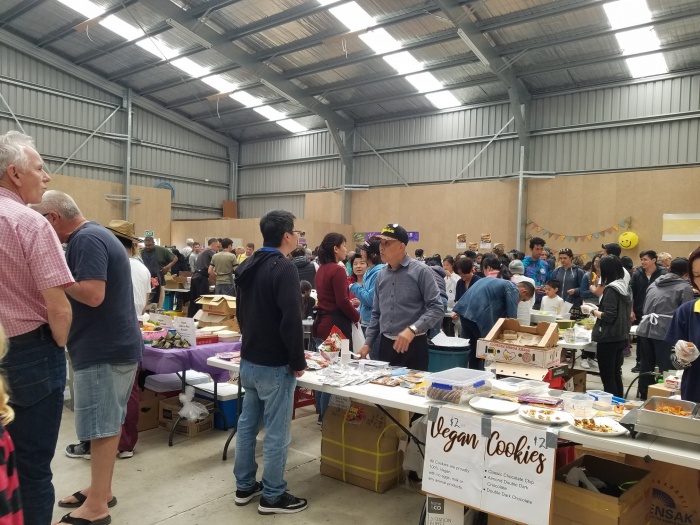 The wind took its toll on gazebos set up ready for the Waihi Vegetarian Festival on Sunday morning.
Most of the food stalls and the stage had to be taken down and moved due to safety concerns when some were literally blown away.
Luckily there is plenty of space to spread out at the Waihi Academy so organisers set the food stalls and entertainment up in one of the sheds to feed and entertain everybody.
Displays and stalls set up throughout the buildings were not affected and the Waihi vegetarian festival was deemed a huge success by the throngs who visited.