Bigger, better Waihi Beach Art & Craft Fair this year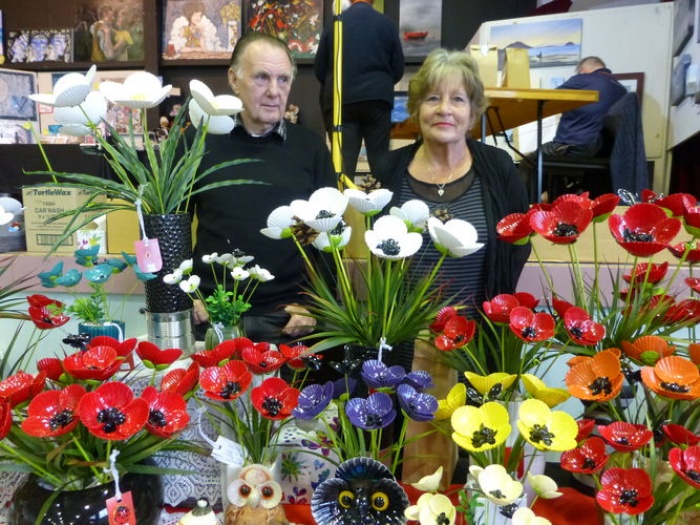 If you haven't paid a visit to the Waihi Beach Art & Craft Fair, held every year on the Sunday of Queens Birthday weekend, then you might like to mark your calendar. If you are a regular visitor to the fair then you won'twant to miss this year's event with many new stalls booked in.
Organisor Colleen Low says, "It is so inspiring with all the clever people that make all these wonderful things. This year we have again been overwhelmed by the rush of stall holders wanting 
to be part of this fair. So many exciting stalls have lots of new crafts for every one to enjoy. Along with the regular favourites, we have a huge variety, including vintage crafts, hats, scarves, handbags and jewellery."
Pooches haven't been forgotten either with dog beds and winter coats for pets.
Alpaca products, herbal products, wooden toys, garden bits and bobs, cushions, cards, decoupage, retro furniture, designer children's and adults clothing, china painting, children's books, clocks, wooden products, home spun knitwear, sweets and more are available this year.
Colleen says even pasta lovers are catered for this year and people can stock up on all their favourite gourmet preserves, jams and pickles.
"Cute collectable bears made from recycled fabrics and a new
range of 'BLANKEY BEARS' are coming to the Waihi Beach Art & Craft Fair this year," Colleen said.
"There's textile art, felted articles, wall hangings, laser cut 
products, dolls clothes, photographic art, soy candles and of course our artists with beautiful paintings, and the list goes on and on."
Waihi Beach RSA ladies will again provide a well run 
Café for tea, coffee and refreshments.
Entry fee is $4.00 and children under 12 enter free.
There is no Eftpos at the Waihi Beach Community Centre and whilst some stall holders have their own eftpos facilities it's a good idea to take some cash.
Where: WAIHI BEACH COMMUNITY CENTRE
Where: SUNDAY 4th JUNE 2017
Doors Open 10am – 3.30 pm