Bonny and the Mineshaft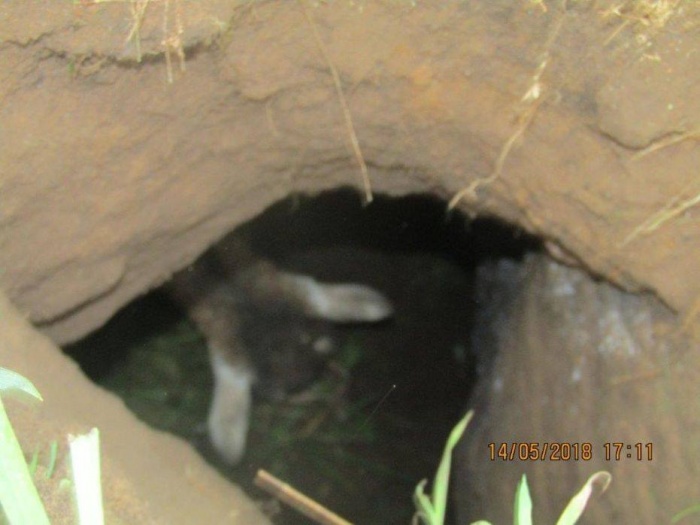 Last week we shared a post about a lost brown Sable Saanen female goat, Bonny. Bonny had become separated from the rest of her herd and her owners were looking for her when she didn't return home. We received calls about two found goats last week but neither of them was Bonny.
The good news is Bonny has been found and she has had a bit of an adventure.
We received an email yesterday and some photos of Bonny.
The message read:
Hi there,
This afternoon we found Bonny, she had fallen down a mine shaft up near those three cell towers.
We would like to extend a very humble and appreciative thanks to the Waihi Fire Brigade, who with the help of their rope and my husband Michael getting the rope around her neck, three of them pulled her out. She is very dirty, skinny for having no food or water for about 10 days. But she is very happy.
Thank you all for helping us out.