Car teeters on edge of gorge after four car crash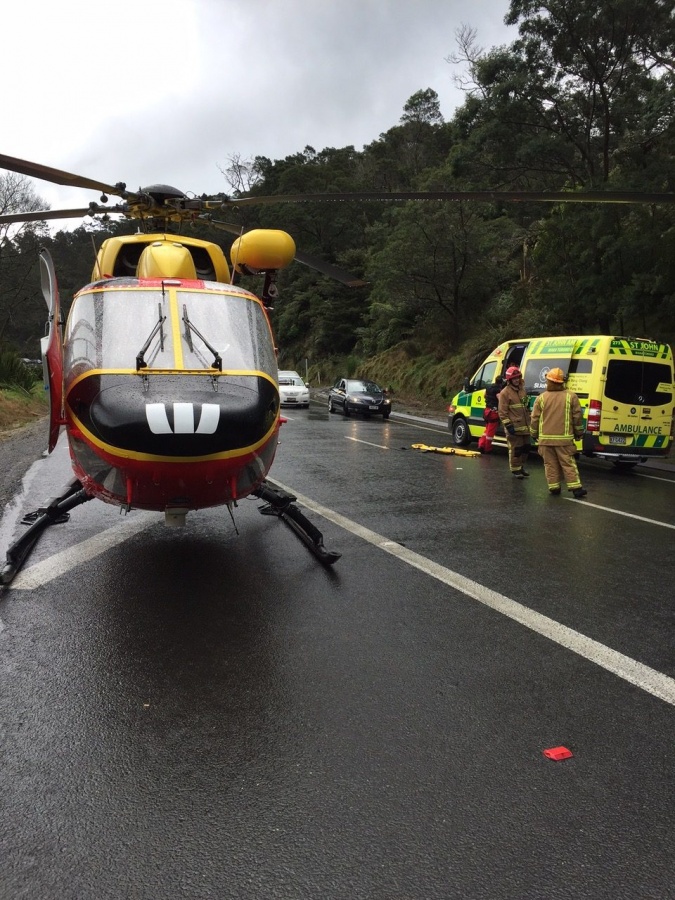 A young woman came close to going over the edge and plunging into the Karangahake Gorge when she was involved in a four car crash yesterday afternoon.
The crash left her trapped in her car with one wheel hanging over the safety barrier of the Karangahake Gorge.
The road was closed for about an hour and a half as firefighters cut the woman free from her car and helped to clear the road.
Waihi Chief Fire Officer Moe Stevens said, "One car lost traction in the rain due to the weather conditions and involved three other cars."
The impact of the crash pushed the woman's car up onto the safety rail alongside the northbound lane.
The Waikato Westpac Rescue Helicopter landed on the road and flew the seriously injured woman to Waikato Hospital.
Photo: Waikato Westpac Rescue Helicopter