Civil Defence Minister Kris Faafoi visits the Thames Coast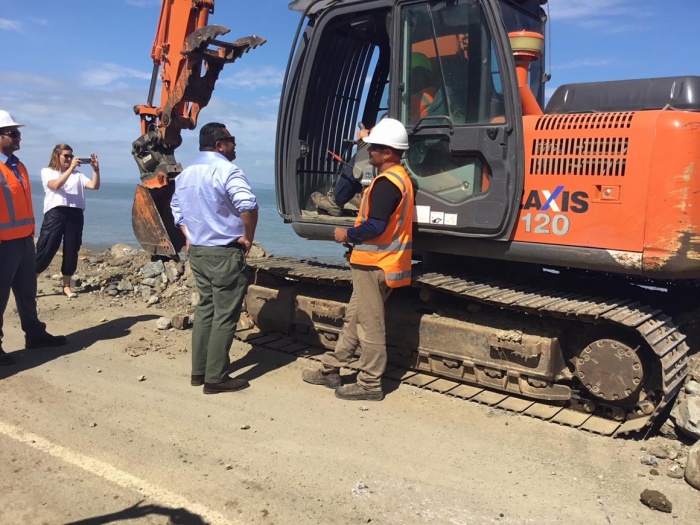 Civil Defence Minister Kris Faafoi visited the Thames Coast yesterday. He was driven up the Thames Coast Road for a look at the damage and met residents of Te Puru, who were isolated on Friday when the Coast Rd was closed.
 The local community worked together to move possessions and vehicles out of the way of the storm surge and then sheltered about 60 travellers who were cut off in Te Puru by the State Highway closure.
"The issue now is recovery - the road is obviously an issue and I'll take back what we've seen and heard to my colleagues," Minister Faafoi said. "Making sure local and central government are working together to make sure the infrastructure is resilient is a long-term challenge for New Zealand."
He said he was impressed by how well the Civil Defence effort went and the close co-operation between the various agencies working to respond to the storm.
"It's a busy enough time for the Coromandel when people are coming here for their holidays and the fact that you've been helping them and looking after the locals as well is very much appreciated," he told Civil Defence staff at the Emergency Operations Centre (EOC) in the Thames Coromandel Council building in Thames yesterday.
While there is a core of professional Civil Defence staff, the bulk of people responding to any event are Council staff. In this situation, Council staff from Hauraki and Matamata-Piako Districts and Thames Coromandel are working at the EOC and in the field doing damage assessments.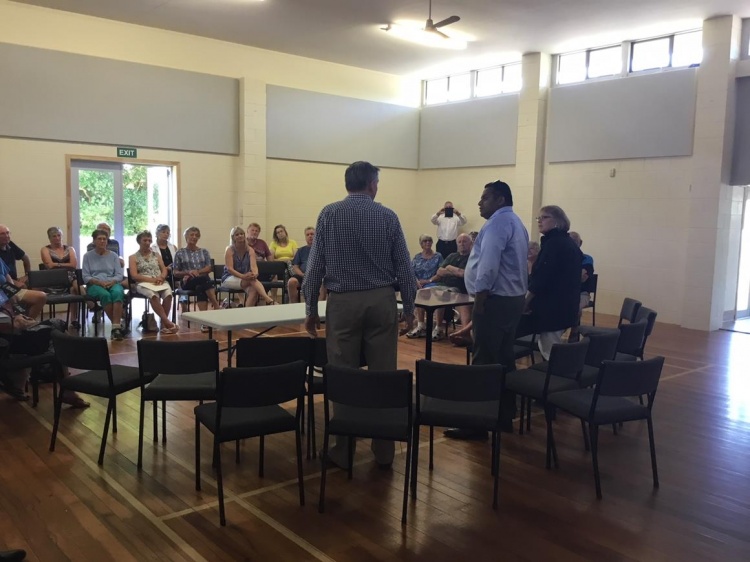 The clean-up and recovery from last week's storm continues and the Coromandel is open for business. The alternative routes around the Coromandel, while taking a bit longer, are safe and scenic.
Photos: Civil Defence Minister Kris Faafoi speaks to NZTA contractors on the Thames Coast Rd
Talking with Te Puru residents
Checking the storm damage to the Te Puru shore