Coromandel MP drops in for chat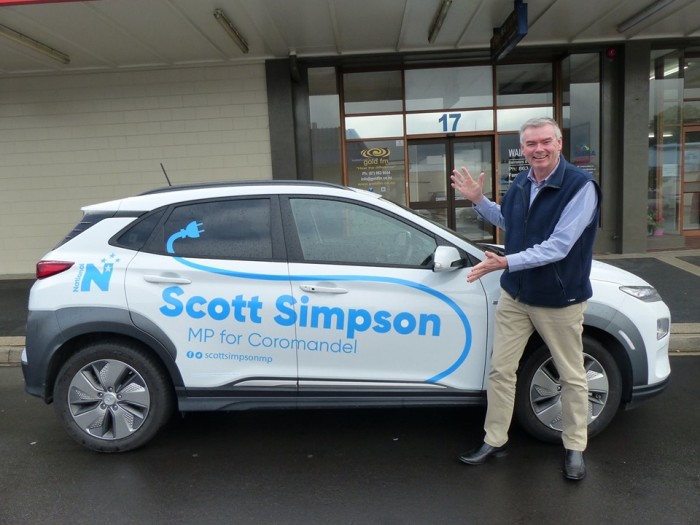 MP for Coromandel Scott Simpson called in for a chat with Brian Gentil. 
Scott is the National Party spokesperson for workplace relations and safety. He's also party spokesperson for the environment. Scott talked about the problem with an old land fill spewing rubbish on the West Coast saying we've got some issues but New Zealand's environment is pretty good generally. "That doesn't mean that there are an awful lot of things that we can't do better and certainly we should do better."
Brian and Scott talked about the 'sneak preview' the National party got when a problem occurred within treasury when they inadvertently made Budget details available publicly on their website before the Budget was released by the government. Scott described the Budget as "underwhelming in many respects."
An increase in petrol tax and road user charges is a concern that the National Party was trying to slow down when Parliament met in urgency.
Scott spoke about the 100% electric car he is driving around the district saying, it's a lot of fun and he is impressed with the result. 
He also spoke about KiwiBank's decision to stop issuing cheques shortly. Scott feels this will impact and disadvantage our senior population around the Coromandel.
Scott also touched on tourism around the Coromandel being an important part of the local economy, even in the winter, with so much to see and do in our part of the world.
Brian asked Scott about comments he made that a listener wrote in about saying she was disappointed about the negativity that seemed to be more about politics than providing support for the gold mining industry based on facts. Scott explained his position about the decision to decline approval for OceanaGold to purchase two farms near Waihi.
To hear what Scott had to say click our podcast interview link.