Coromandel Youth MP Sam Oxford Selected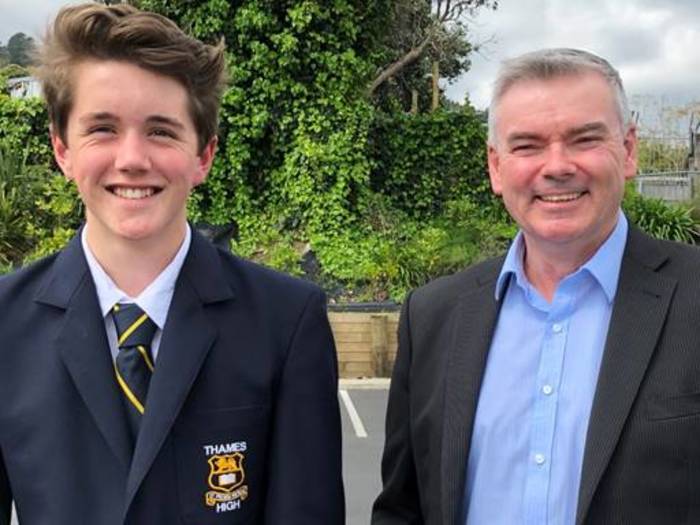 Local MP Scott Simpson has selected Thames High School student Sam Oxford as the Coromandel representative for Youth Parliament 2019.
Applicants for the role presented a one minute video of 'why they should be Coromandel's next Youth MP.
"I was impressed with the high quality of applications I received and overwhelmed by how passionate young people are to represent their community at Youth Parliament 2019 says Mr. Simpson.
"It is also a key opportunity for me as the Member of Parliament for Coromandel to learn more about the important issues affecting our young people today as well as their aspirations and ideas for moving our nation forward.
"I know Sam will be an articulate and energetic representative for Coromandel in the Youth Parliament next year. He's already given me a clear indication of his plans to engage with youth from around our region.
"Sam will hold the title of Youth MP for Coromandel from 1 March to 31 August 2019. During this time, he will actively engage with the community to gain an understanding of the ideas and concerns of youth in our area.
"I'm incredibly excited about this opportunity to represent Coromandel as Youth MP says Sam Oxford
"I have strengths in public speaking and a passion for politics. I've been involved in film making and I am currently making a documentary about the Hauraki Rail Trail.
"I possess the necessary skills and passion to represent our beautiful Coromandel. I look forward to being able to help do my part – starting with my home town Thames where I really want to make a difference.