Counting down to the Christmas Parade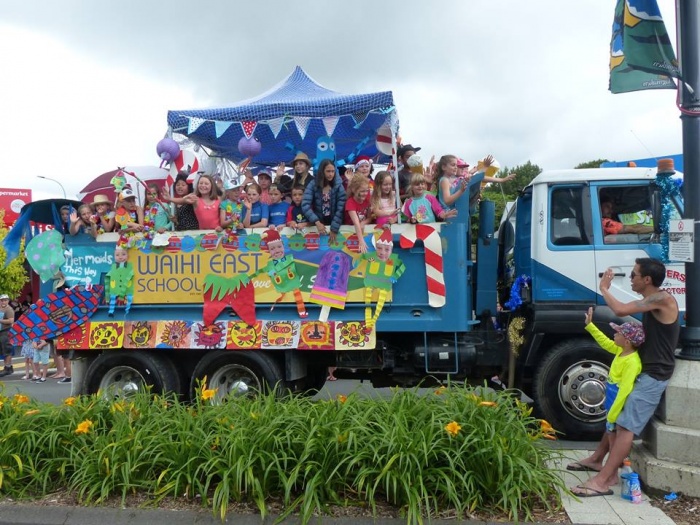 There is summery light at the end of the tunnel. The MetService is forecasting a showery and humid start to the week, with a drier sunnier end to bring in the summer mood right on cue for Waihi's Christmas Parade this Saturday.
Localised thunderstorms are predicted to dampen outdoor activities then the working week ends on a high as settled weather across the country leads us into the weekend when we can expect warmer temperatures, lighter winds and potentially sunny skies, making way for that summery Christmas feeling.
Designed to cheer up even the scroogiest of grinches the Christmas Parade does wonders for our Christmas spirit when seen through the eyes of the kids that either participate or wait eagerly on the sidelines for a glimpse of Santa. And yes, we've been assured that the jolly man in the red suit with the white beard will be there (with bells on) this Saturday.
A Market Day with specials in stores and stalls on the street will brighten up the shopping experience in downtown Waihi from 9.30 this Saturday. A Dixie Land Jazz Band and local group Iz Waddid Iz (IWI) will warm up the atmosphere before the parade gets underway at 1 pm, with sponsors Harcourts Gold Star Real Estate coming to the party to help out with prize money for parade floats.
There's still time for groups, clubs, businesses or individuals to get involved with a float in the parade, whether it's motorised or walking. The more the merrier!
Entry forms are available at Gold FM, can be downloaded from the events section on our website, at Harcourts Gold Star Real Estate or at the council office at Waihi Library.
Photo: Christmas Parade fun from previous parades