Cows and cars don't mix on SH2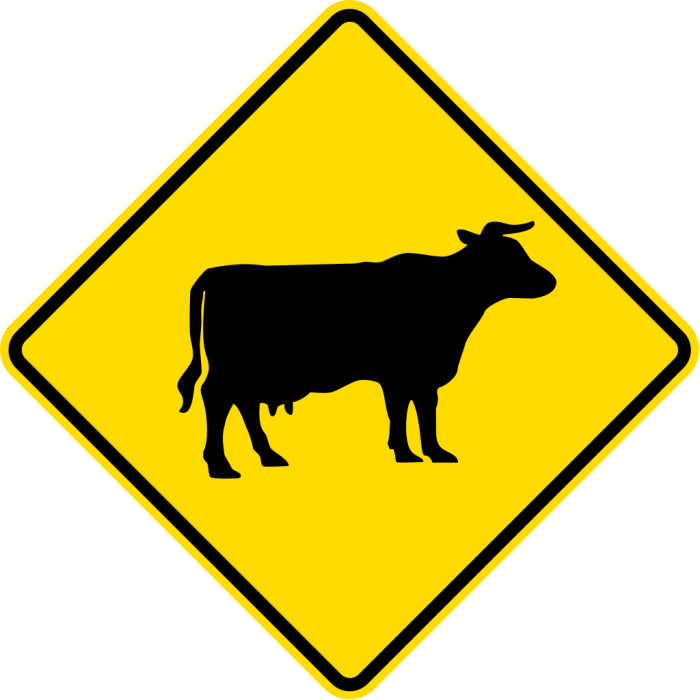 Cows wandering on SH2 near Waihi last night caused a hazard for motorists that could have been deadly according to a witness.
The Waihi siren went off twice within five minutes last night, just after dusk. Brian Gentil talked with Chief Fire Officer Moe Stevens from Waihi Fire & Rescue about this incident.
On their way to the first call out Waihi Fire & Rescue came across cows on the road and an accident that involved two vehicles. One cow was killed after being hit by a car and another was injured. 
After assessing the situation the Waihi Fire & Rescue Service continued to their first call out to a house further up the road where a fire alarm had gone off. 
A second appliance responded to attend the accident on SH2 with the cows. Approximately 10 - 12 cows were on the road so the Waihi Fire & Rescue Service assisted in making the scene safe while the cows were returned to their paddock, Moe said.
Brian Gentil mentioned the accident with the cows on Gold FM this morning and we were called by a man who was driving back to Waihi from Paeroa at the time when he came across the cows wandering on the road. The man stopped his vehicle and parked off the road with his hazard lights on. He was brave enough to attempt to warn traffic about the hazard on the road and said he was very disappointed that drivers weren't heeding his warning and slowing down.
We understand investigations into how the cows came to be on the road are continuing.
A social media post expressed concern that the cows were let out deliberately as the farm they came from had reportedly been targeted previously.
We'll find out more from the Police and from Moe Stevens next week in the Gold FM Fire Call Out and Gold FM Police File.