Crack Up to US Stand Ups @ Waihi Beach Hotel next Wednesday, September 18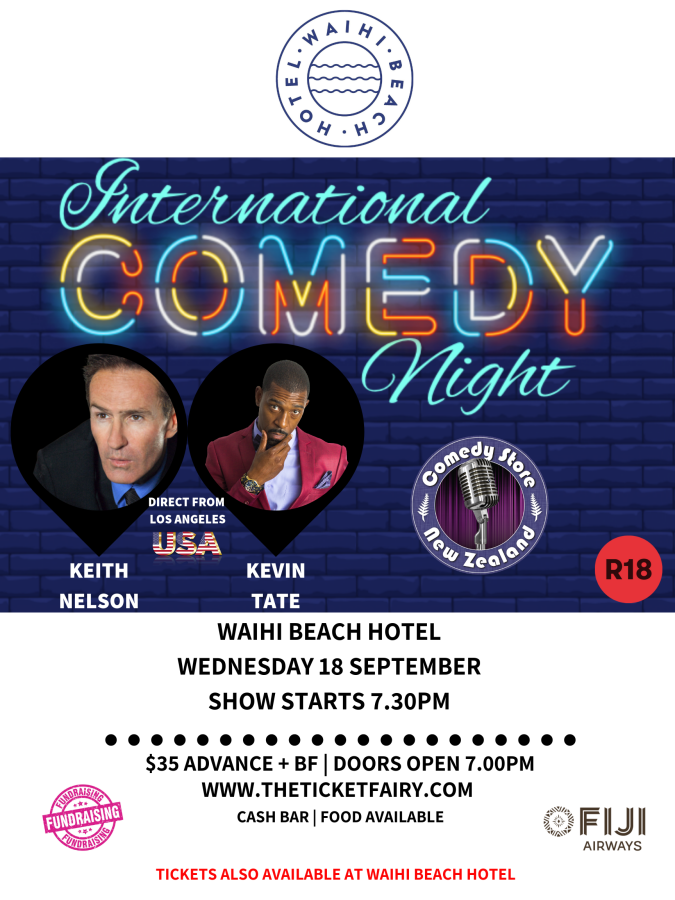 The Comedy Store NZ is bringing two Los Angeles based stand up comedians to the Waihi Beach Hotel for a one night only show next Wednesday, September 18.
Brian Gentil spoke to Kevin Tate and Keith Nelson about where they are from and how long they have been doing comedy.
Kevin Tate said, he's got the gist of the whole thing now. "Get funny and get out of there fast!" Being funny on stage has a lot to do with truth. You tell the truth and people connect according to Kevin.
Keith Nelson is a very well travelled comedian who has travelled to just about everywhere except Australia and New Zealand. He's even entertained US troops in Afghanistan. He admitted to his athletic skill before he got 'old' when Brian asked him about his high jump record some years ago.
Kevin was inspired to do comedy due to his brother and Keith has been inspired by a lot of good stand ups, including Chris Rock.
Click on our podcast link to hear the full interview with comedians Keith Nelson and Kevin Tate.
Tickets for the show next Wednesday evening are available from Waihi Beach Hotel or visit ticketfairy.com