Cultsy's Waihi Rugby Scoop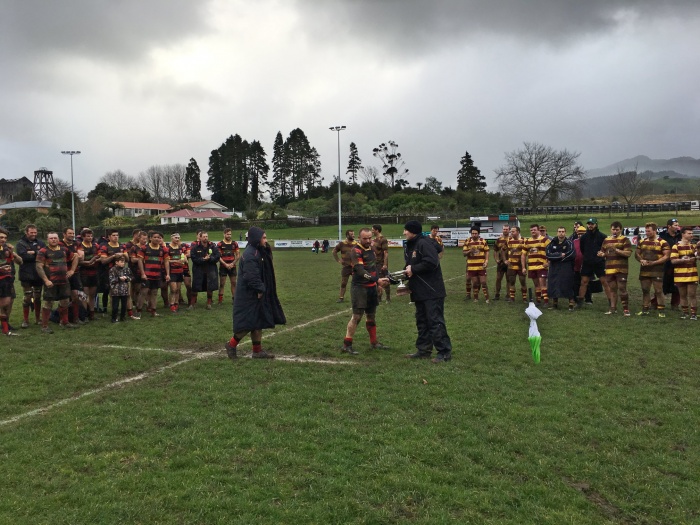 Waihi's premier rugby team secured third round honours and locked in the Tom Jordan cup for the second consecutive year when on Saturday they defeated a gallant Waihou side 26-10 at Waihi's Rugby Park. 
Played in very trying conditions Waihou had first use of the strong breeze and quickly had Waihi on the back foot. The home side was pinned inside their own half for much of the opening period. Their defence line being tested on numerous occasions. They conceded a Try and a Penalty goal in the first half. Just before halftime, Waihi made a rare foray into opposition territory with try-scoring machine Jerome Hill scoring, beating several would be tacklers on his way to the try line.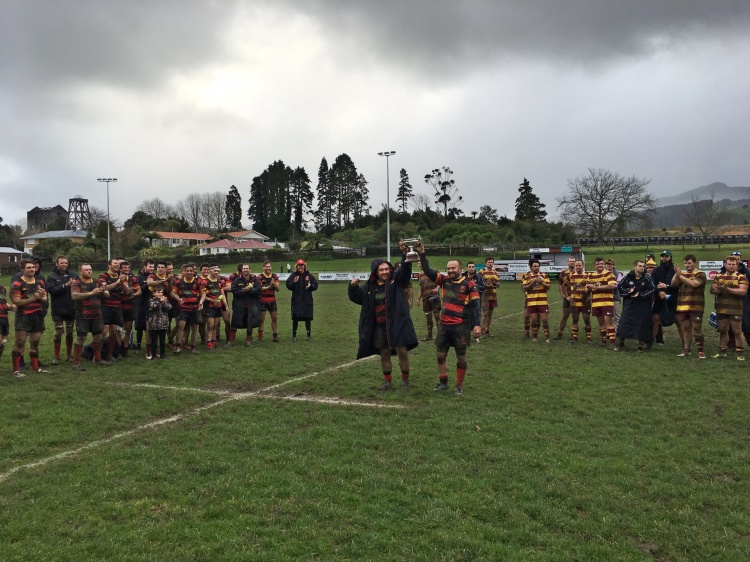 At 7-10 down Waihi would have been reasonably happy with their first-half efforts. Waihi's tactics were clear from the outset of the second half. Five Eights Reuben Meares kicking deep on the early phases of play, making life difficult for the Waihou back three. Fullback Jesse Dodunski picked up an early try, again a great individual effort giving Waihi the lead for the first time in the match. Dodunski was again to the fore in Waihi's next try when from a quickly taken penalty his well-judged cross field kick found lock Dylan Horne ranging out wide for him to dot down just inside the corner flag.

With Waihi the dominant side coach Bevin emptied his bench, these fresh legs only adding to Waihi's dominance in the match. With Just minutes remaining Jerome Hill completes Waihi's scoring adding a well taken try to his already impressive season tally. This was another good team effort with the Player of the Day awards going to flanker Adrian Holmes and centre Joe Davies. A good dress rehearsal for next weeks home semi-final against Mercury Bay, a game that everybody is looking forward to.

Unfortunately, Mercury Bay B's defaulted to Waihi B's in the early game, Next week Waihi travel once again to Whangamata for their semi-final clash a task coach Tim Ainsely and his boys are well and truly ready for.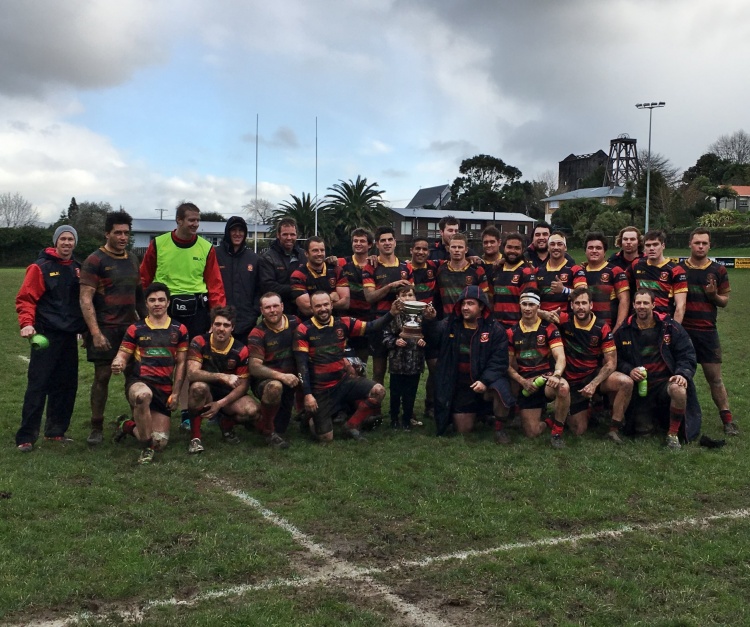 Graeme Culton 15/7/18
Photos: Trophy presentation from Saturday with the A's taking out the Tom Jordan cup.