Curtain goes up on Curtain Up!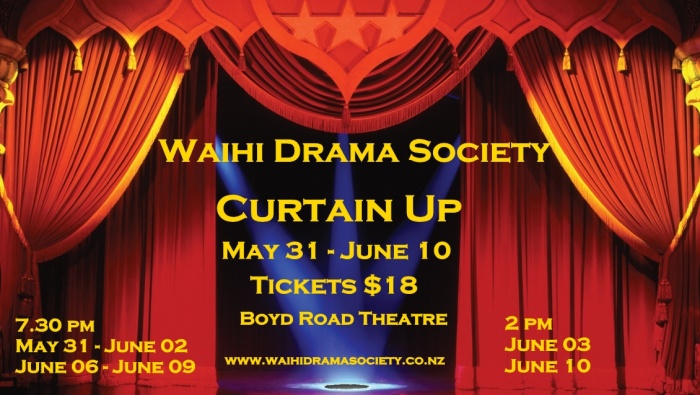 Brian Gentil spoke to Sara Single the Director of the Waihi Drama Society's latest production - Curtain Up.
Sara explained how she puts her own spin on plays she directs and gave a brief 'tease' of the story line which follows five women with one man in common.
"This play has almost everything in it," Sara said. Comedy, pathos, sadness, panic, the weird and the strange, musical movements and costumes you've got to see to believe are all included.
There have been challenges but the cast and crew have worked together and enjoyed many laughs along the way.
Curtain Up is set in an old theatre so the foyer of the Boyd Road Theatre has been decorated from archives held by the Waihi Drama Society for many years. Guests will be able to enjoy the display during intermission as they sup on their cuppa and biscuits.
Evening and matinee shows will be presented during the season which begins tonight and finishes with a matinee on Sunday June 10.
Tickets are available at the iSite and online via this link http://waihidramasociety.co.nz/tickets/
Click play to hear the interview with Sara Single and get your tickets soon to avoid disappointment.