Directing Bugsy Malone a familiar role for Bob Paton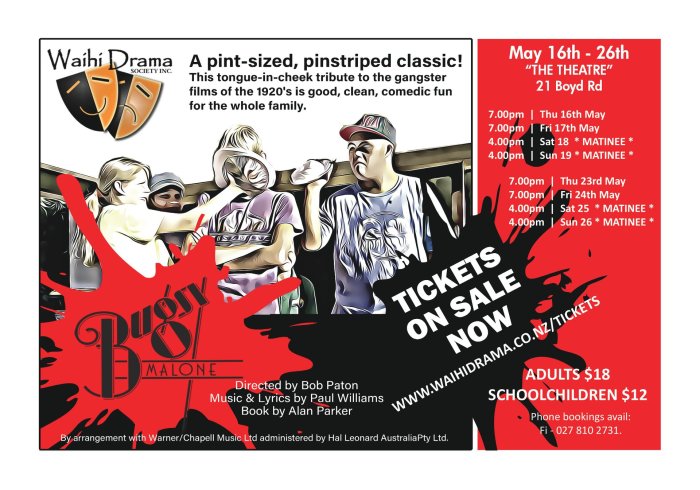 Bob Paton has come out of retirement from teaching music at Waihi College to take on the role of Director for Waihi Drama Society's latest production Bugsy Malone. He's been involved in this play three times before through the years making him the perfect man to pull together a cast of 27 youngsters. 
Bob joined Brian Gentil in the Gold FM Studio to give us an update on how things are coming along with the cast of 27 children, with just a few days to opening night on Thursday. He gave us a background to the storyline, without spoiling it, and mentioned it's definitely a comedy suitable for the whole family. 
Pies feature quite a bit in the play and he says the actors are coming to grips with their parts and all should be good to go for the first curtain call. 
Tickets are available by going online to www.waihidrama.co.nz or giving Fi a call on 027 810 2731. 
Listen to the interview by clicking our podcast link...