Drill rig installs water measuring tool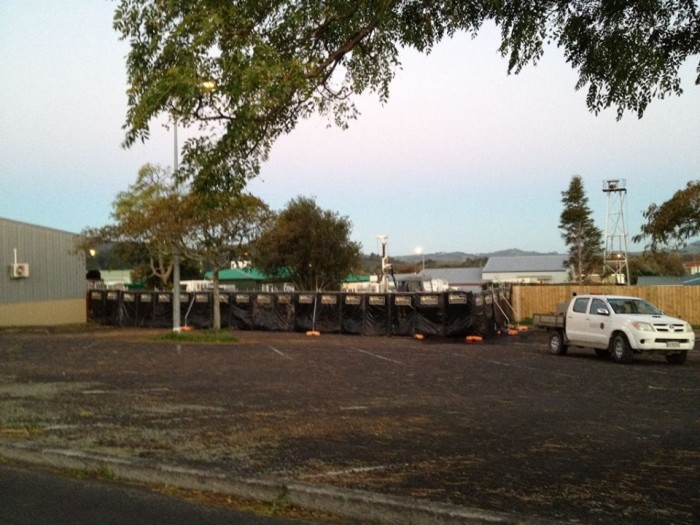 A drill rig that appeared in the car park behind Waihi's Seddon Street, between Haszard Street and Mueller Street over last weekend is installing a Piezometer that measures groundwater and any changes to this, according to Mark Buttimore, Strategic Planning Projects Manager at Hauraki District Council.
The council has given consent for the car park to be used as the drill rig operation meets permitted activity requirements under the current Hauraki District Plan.
No notification to neighbouring properties was needed to install and operate the drill rig between the hours of 7 am and 5 pm.
Installing Piezometers to measure groundwater is a requirement of the Project Martha consent.
The hole will be approximately 20 m deep and the top of the hole will be capped level with the ground when the installation is complete, which should be today or tomorrow.