Extravaganza Fair back at Waihi Beach from 31st December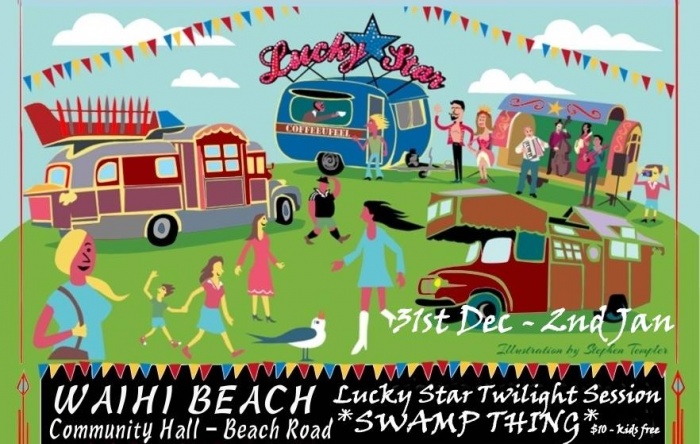 We're looking forward to having the Extravaganza Fair back at the Waihi Beach Community Centre Reserve just in time for New Year's Eve. The family-friendly travelling Extravaganza invites everyone to 'roll up' for a fun day out from 9 am. Entry is free between 9 am and 5 pm from the 31st of December until January the 2nd. 
A Twilight Special featuring the band Swamp Thing kicks off from 5 pm on the 31st December (New Year's Eve) with DJ's Dastardly Bounder, Bellville & AlleyKat entertaining too. Entry to the Twilight Session is $10 for adults and free for kids. 
The Extravaganza Fair is bringing back the 'old school'with sack races, tugs of war, games and chances to win too! 
A unique style of interesting market stalls, arts and craft, food, musical entertainment, circus shows, and performers will be there. 
Make sure you visit the unique tiny home open home.
The Extravaganza Fair is a sustainable event. Organisers have banned all one-use plastic bottles, offering you a recycled cup for a koha, made from recycled bottles, with a Rehydration Station - in other words - free water! Or remember to pack your refillable water bottles. 
Organisers have also banned the plastic bag & plastic straw (offering paper straws if needed), using all compostable & recyclable packaging to help reduce waste. They have their very own Recycle Centre Trailer with recycle warriors on-site sorting and helping you to use the correct bins. Solar Power is 'King" with a solar-powered stage and tiny homes.
Brian Gentil spoke to Hipsy to find out more about the Extravaganza Fair. Listen to our podcast for details!