Extravaganza Fair embraces sustainability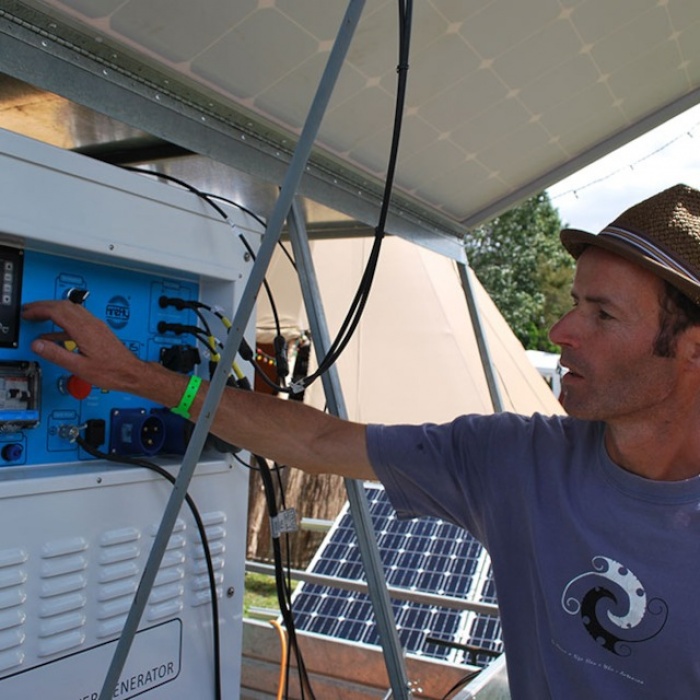 The Extravaganza Fair rolls onto the reserve next to the Waihi Beach Community Centre and will open the gates for fun and shenanigans at 9 am on December 31 (New Year's Eve). 
New Zealand's happy travelling fair aims to be sustainable and has banned all one-use plastic bottles. Visitors are offered a recycled cup made from recycled bottles for a koha. The fair has also banned the plastic bag and plastic straws opting to use compostable and recyclable packaging to help reduce waste. 
Another sustainable innovation is solar power. Unique tiny homes, some open for viewing, are powered by the sun and the music on stage is solar powered too! 
Brian Gentil spoke with Al Sorley (AKA DJ AlleyKat) from Sunsonics about the solar powered rig he's using to plug in entertainment on the Extravaganza Fair stage. 
The Twilight Session on New Year's Eve gets underway at 5 pm. DJs AlleyKat Dastardly Bounder and Bellville will be workin' the decks and tight two-piece Swamp Thing will harness the sun to showcase their blues-rock special! The gate fee from 5 pm is $10 (kids free). 
The Extravaganza Fair is at Waihi Beach until 5 pm January 2nd. Gates open at 9 am each day and entry is free until 5 pm. 
Listen to our podcast to hear what Al Sorley had to say about his solar-powered sound system.