Former Waihi Mayoress Recognised During Armistice Waihi 100 Commemorations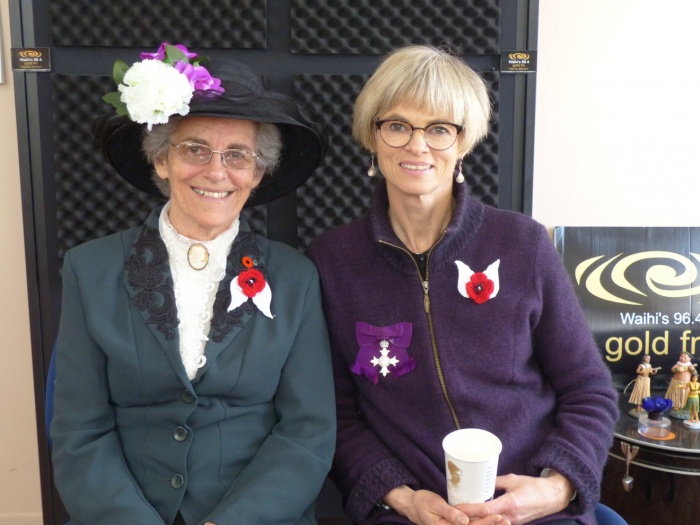 Brian Gentil had the pleasure of welcoming Robyn Ramsey from the Waihi Branch of the New Zealand Society of Genealogists into the Gold FM studio. Robyn brought a special guest with her to chat about an important lady in Waihi's history.
Ada Donaldson, wife of Waihi Mayor Dawson Donaldson was awarded an MBE in October 1918 for services in connection with the New Zealand Branch of the British Red Cross Society and Order of St John.
When Ada's deeds were discovered locally it was decided to recognise her contribution during Waihi's Armistice 100 commemorations this year.
Robyn began a search to see if she could find and connect with any of Ada's descendants and came up trumps when she found Ada's great granddaughter, Lynne Millsom.
Lynne travelled to New Zealand and onto Waihi from Australia to attend a commemorative celebration of her worthy ancestor. She said it was a wonderful opportunity and felt it was very fitting since she is the custodian of Ada's MBE.
We also took the opportunity to extend our 'welcome to Waihi' to Lynne and to find out a little more about Ada's story.
Listen in to our podcast to hear what Lynne and Robyn had to say.