Glowing report bodes well for OceanaGold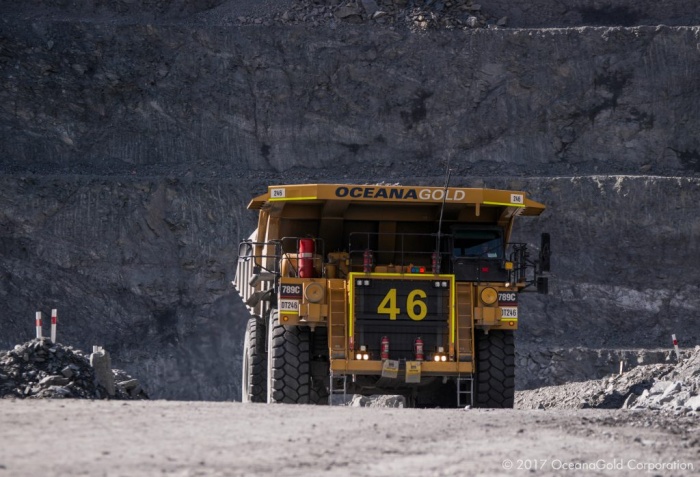 OceanaGold will release its financial and operations results for the year next month, on February 22 and it's tipped to make good reading for investors.
The company achieved a record result with a consolidated annual gold production of 574,606 ounces in the year to December, 2017 - 38 per cent higher than the 416,741 oz mined in 2016.
The higher production was largely driven by the ramp up of production at Haile in the United States - the company's newest operating mine, while the Didipio mine in the Philippines exceeded the top end of guidance with a record 176,790 oz. The Didipio mine also received the inaugural award for best practice in sustainable resource development from the Association of Southeast Asian Nations.

OceanaGold's New Zealand mines, both the Waihi operation and the Macraes mine in Otago produced more gold in 2017 totalling a combined 279,350 oz, including 76,821 oz in the fourth quarter. That is nearly 10,000 oz more than 2016.
Waihi's production was 119,084 oz of gold from its underground mines – about 3,000 oz more than in 2016. There was an expected dip in the fourth quarter production due to lower head grade, and this is expected to result in lower production this year.
The company also expects to begin the process for extending the life of the Waihi mine in the coming months, and continue to develop the transition to underground mining at Didipio.
"In the first quarter of 2018, we expect to commence the permitting process for mine life extensions at Waihi while at Didipio, ore from the first underground stope has been mined and stockpiled at surface, ready for processing," says OceanaGold president and CEO Mick Wilkes.