Go Over the Top with Waihi Beach School!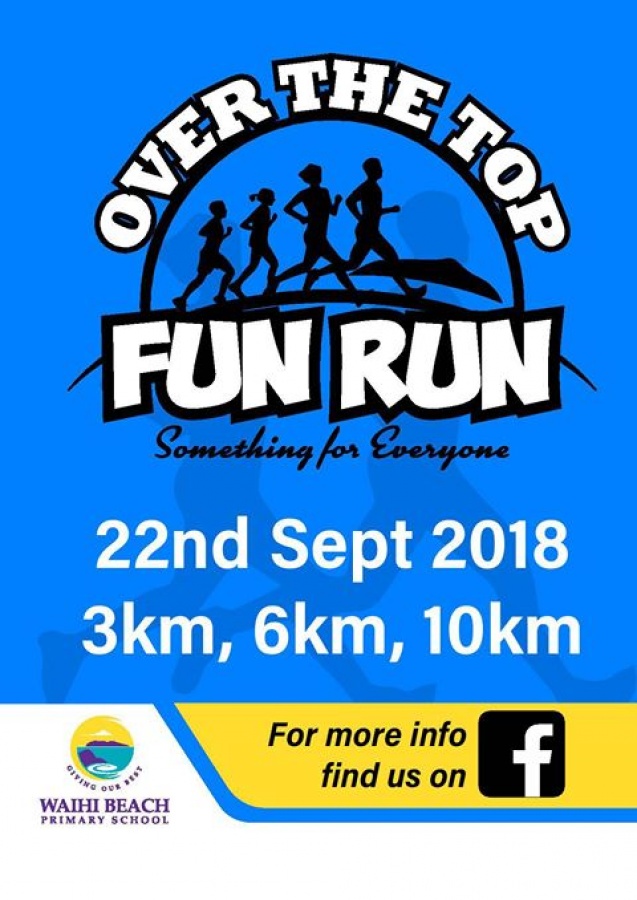 Brian Gentil spoke to Krista Harries about the upcoming Waihi Beach School Over the Top Fun Run. Krista was one of the 'originals' who came up with the idea of organising an Over the Top fundraiser for Waihi Beach School.
Open to all ages, the event has something for everybody and is all about having fun. Dressing up for the occasion is encouraged!
Krista described the different courses and challenges that will be happening on Saturday, September 22nd. She also invited everyone to head along to check out the stalls, taste the treats and enjoy the kid's entertainment and fun organised at the start/finish line.
Full details and registrations (including the Over the Top t-shirts)are available online at www.tridentresults.com or you can see the friendly staff at the Waihi Beach School office to register too. 
Listen in to the podcast for more details.