Gold FM Fire Call Out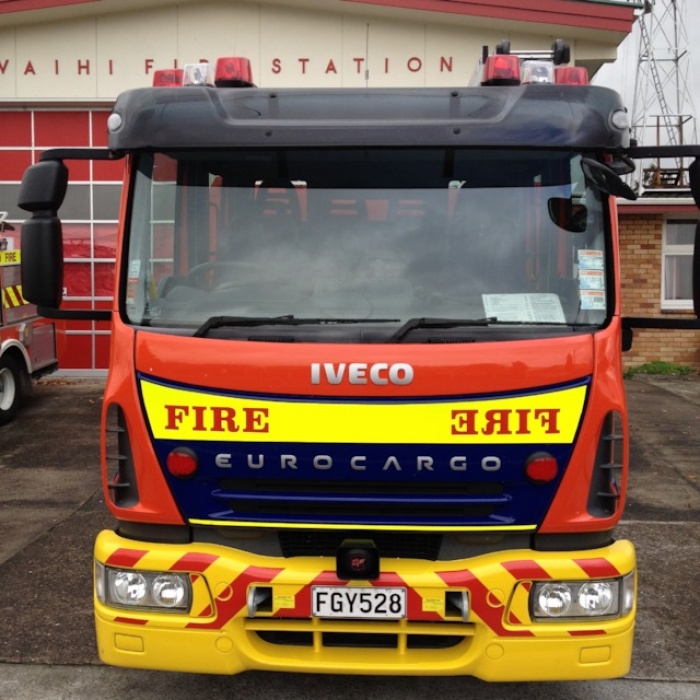 Brian Gentil spoke to Waihi Chief Fire Officer Moe Stevens about fire callouts. A couple of serious crashes have caused problems in the Karangahake Gorge this week, including a large truck or B train that is on its side just past Doherty's Bridge. The truck had a full load of timber which ended up on its side in a drain this morning. Whether the load shifted or the truck was going too fast is not known at this stage. 
The driver was lucky and escaped without serious injury. Moe said the road will likely be closed later today to remove the truck.
Last Monday the Waihi Fire & Rescue Service was called to Morgan Park to help land a rescue chopper for a seriously ill patient.
On Wednesday, January 17, a tanker was sent to Tanner's Point. Initially, it was thought to be a scrub fire but on arrival, it turned out to be a large fire that had been lit in the middle of a paddock. With a total fire ban in place, the fire was extinguished.
Last Saturday a rubbish fire at Montrose Road was reported at 9 pm when it was noticed. The owner had it under control by the time the firemen arrived, Moe said.
A two-car collision sounded the alarm yesterday at 2.15 pm. One car crossed the centreline in the Karangahake Gorge at the first corner past the Owharoa Bridge and crashed into an oncoming car causing a lot of inconvenience for motorists. Traffic was backed up to the garlic shed just out of Waihi, Moe said. 
An injured lady was transported to Thames Hospital.
At 5.15 pm yesterday the Waihi firemen travelled out to the Bowentown Boating Club with their truck and pump. It turned out to be a false alarm.
This morning, as reported at the beginning of this Fire Call Out a truck tipped on its side in Karangahake Gorge. The gorge is likely to be closed later today to bring a crane in to lift the truck out of the drain it's stuck in and remove it.
Click play to hear the fill Gold FM Fire Call Out with Chief Fire Officer Moe Stevens.