Gold FM Fire Call Out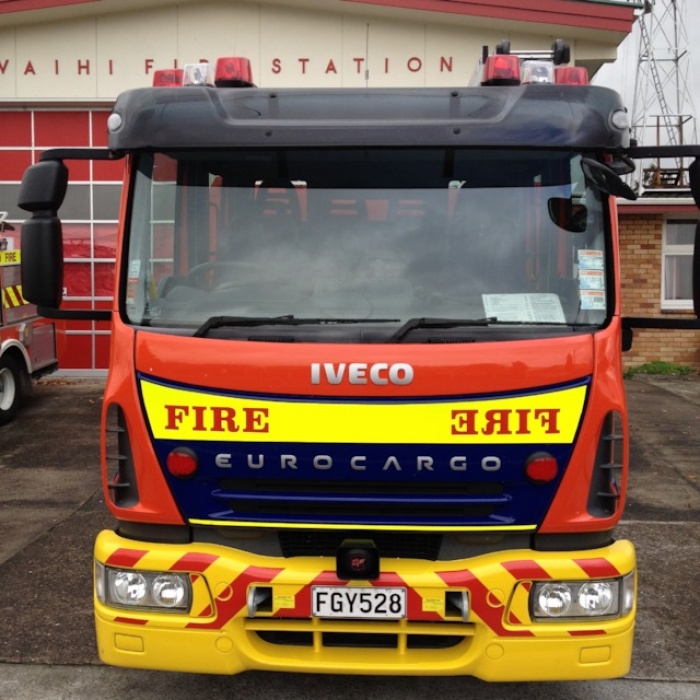 Brian Gentil spoke to Waihi Chief Fire Officer Moe Stevens to find out what has been triggering the alarm at the fire station lately. 
Six callouts are becoming the weekly average at the moment, Moe said. 
On Monday, February 12 the alarm at the Waihi Academy on Landlyst Road went off. Staff had attempted to move the alarm which set it off. 
At 9 pm on Tuesday, February 13 the owner of a grapevine in Russell Street that has taken exception to people helping themselves decided to set fire to the grapevine. "Not a good idea and hopefully that's all come to a halt," Moe said. 
The next day at 6 pm a medical emergency required the fire service to assist the rescue chopper to land. 
At 9.30 am on Thursday morning a car had overtaken a corner going over the bank and into the Ohinemuri River in the Karangahake Gorge. 
At the moment there are two vehicles in the river. Moe explained what happens when this occurs. 
Reports of smoke around Union Street at 10 pm on Friday amounted to nothing. The firemen checked around the area but couldn't find anything so headed home to the station. 
On Sunday night the alarm went off at 10 pm after somebody set fire to the toilets at the Rocket Park (Victoria Park). If anyone knows who was responsible please report it to the police as those who caused the damage need to held accountable. 
Click play to listen to the full Fire Call Out with Chief Fire Officer Moe Stevens.