Gold FM Fire Call Out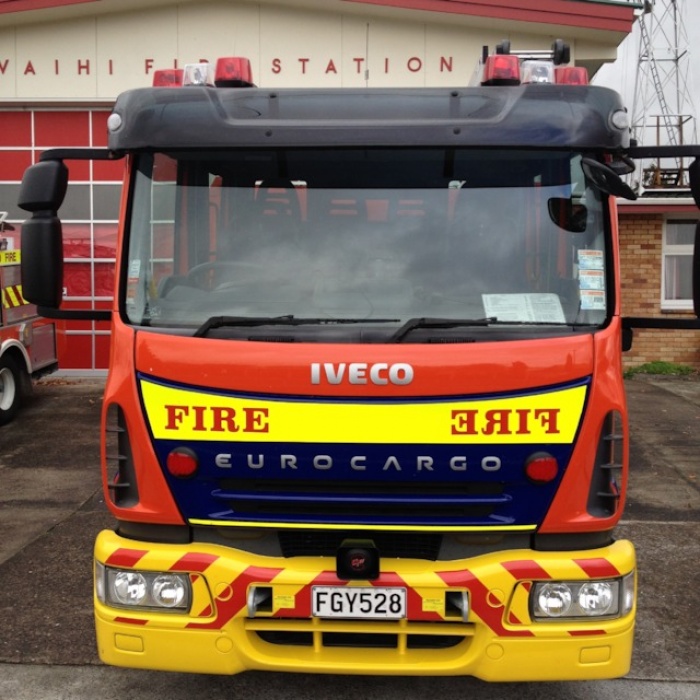 Brian Gentil spoke to Waihi Chief Fire Officer Moe Stevens to find out what has been sounding the alarm lately.
Last Thursday morning the firefighters were called to a house fire on Kenny Street at 6.30 am. Luckily it was seen early by a neighbouring family and the emergency call was made. Moe said kids getting ready to go to an early soccer training noticed the flames coming out of the neighbour's house and got straight onto their mum who made the call, which got them up and running.
"On arrival we were straight in with hoses of course, but it was also pleasant to hear those smoke alarms churning out."
Friday morning at 9.45 am the Waihi Fire & Rescue Service assisted a helicopter to land at Morgan Park for a medical emergency.
Late in the afternoon a call came in at 5 pm when people noticed smoke and flames. It was a controlled burn so the service was not required. Moe suggested people doing a controlled burn consider doing so in the morning as opposed to late in the afternoon. At least people do ring in, just in case he said. "We've got no trouble about going, that's for sure."
On Saturday afternoon another medical assist to help with a rescue helicopter land at Morgan Park came in at 4 pm.
The gumboots were on for seven calls that started coming in at 3.30 pm on Sunday afternoon due to the flooding occurring across the district.
Moe explained what happened and where. Rocks that are used in drains caused a few problems when they made their way onto the road. Driving to the conditions and being aware of potential hazards is the important message to remember in flood events.
Click play to hear the full Fire Call Out with Chief Fire Officer Moe Stevens.