Gold FM Fire Call Out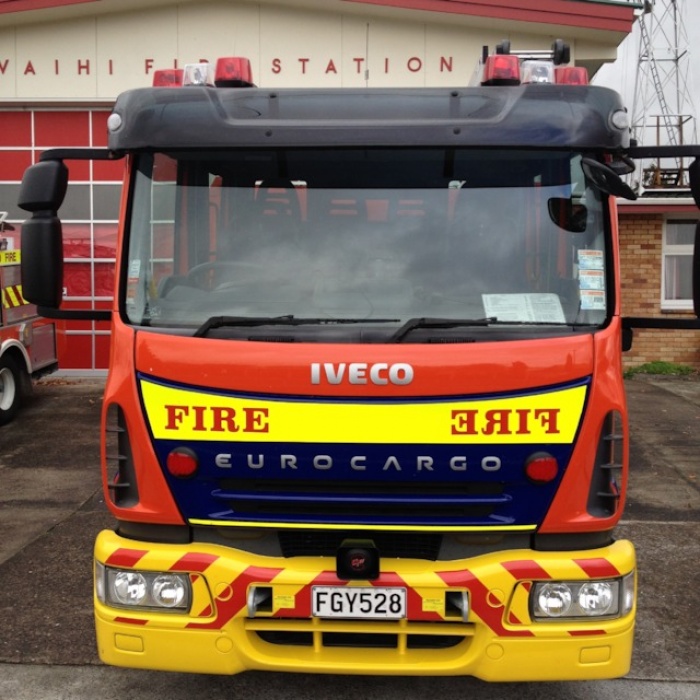 Brian Gentil spoke to Waihi Chief Fire Officer Moe Stevens about what has caused the alarm to sound lately.
Last Wednesday the firefighters were called to Waihi East School when it was reported that an alarm was sounding. Moe said it was a classroom alarm with a light flashing on and off rather than a fire. "It pays to call," Moe said. "If it had of been a fire it would have been better to get there at the start than to get when it was well going, that's for sure."
Later that same day, Wednesday, the Waihi Fire & Rescue Service had a call for Gladstone Road asking for assistance with landing a helicopter. It turned out to be for Paeroa so the firefighters returned to base.
On Friday morning at 9.15 the firefighters were called to Trig Road for a single car crash when a car left the road, hit a bank and rolled over. Luckily there were no injuries.
A call on Saturday evening interrupted the rugby when a chimney caught fire on Christenson Street. That was soon sorted and it was back for the second half of the rugby test for the Waihi Fire & Rescue Service.
After the rugby the alarm went off for a bogger on fire underground at Baxter Road. Mine staff had extinguished the fire and the Waihi Fire Service took the thermal imaging camera the mining company had donated to them out to ensure the fire was completely out and there was no danger. The imaging equipment cost more than $30,000. Moe said, "We're more than happy to drop everything and rush out to assist them at any time."
Brian and Moe reminded people to make sure their chimney is clean as soot can catch fire in a chimney if it's not cleaned regularly.
Click play to hear the full Gold FM Fire Call Out.