Gold FM Fire Call Out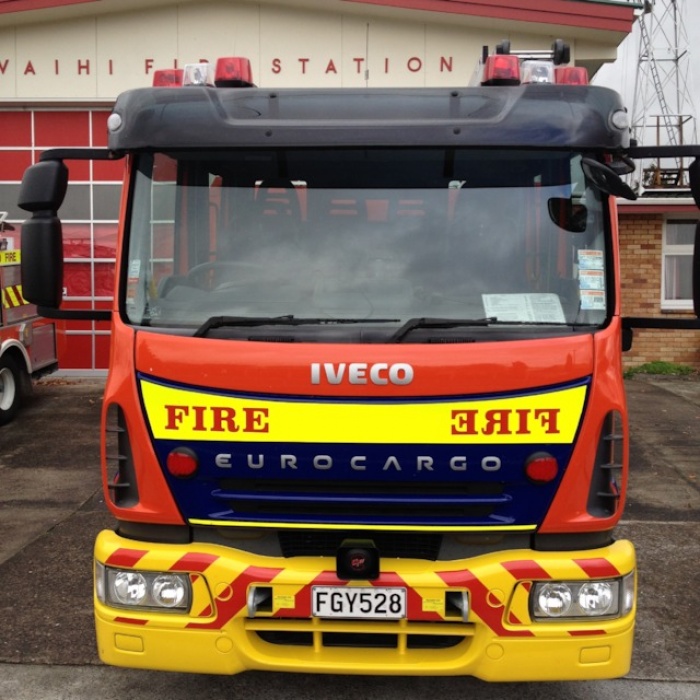 Brian Gentil spoke to Waihi Chief Fire Officer Moe Stevens about the fire call outs Waihi Fire & Rescue Service has attended recently.
Fire restrictions are in place from today. From today anybody wanting to light a fire in the Hauraki District needs to apply for a fire permit. Moe explained how to go about it.
There were six call outs over the past week.
Last Wednesday afternoon at 5.30 pm the local fire service assisted a helicopter landing at Morgan Park for a medical emergency.
On Friday it was a very early wake up call for firefighters to a motor vehicle incident at Roberts Street at 12.30 in the morning. On arrival a motor vehicle was found upside down minus the driver. Police were called to assist with clearing the incident.
Fifteen minutes later it was off to Macky Street for a car versus garage incident.
At 1.30 pm on Saturday afternoon a call out came to Evans Street for a rubbish fire which turned out to be a clean burning hangi fire that had been permitted. "There was no problem there," Moe said. "Everything was under control."
The sirens went off again at 4 pm Saturday afternoon. Moe said it was pretty disturbing as four different fires had been set at Waihi College. "Luckily they were rung in quickly, we were there on the scene pretty quick and we had them out, but, there could have been a huge loss up there with different things," Moe said. One building was housing tractors and equipment. Another building was threatened by a lit fire and a classroom was also involved. Moe said, "Police are certainly investigating." Dialing 111 immediately needs to happen to avoid the devastation an incident like this can cause.
At 10.15 pm on Saturday evening the Waihi Fire Service was called to a scrub fire opposite Central School. On arrival there was nothing happening. Moe said he wasn't sure whether it was a prank.
Listen to our podcast to hear the full Fire Call Out.