Gold FM Fire Call Out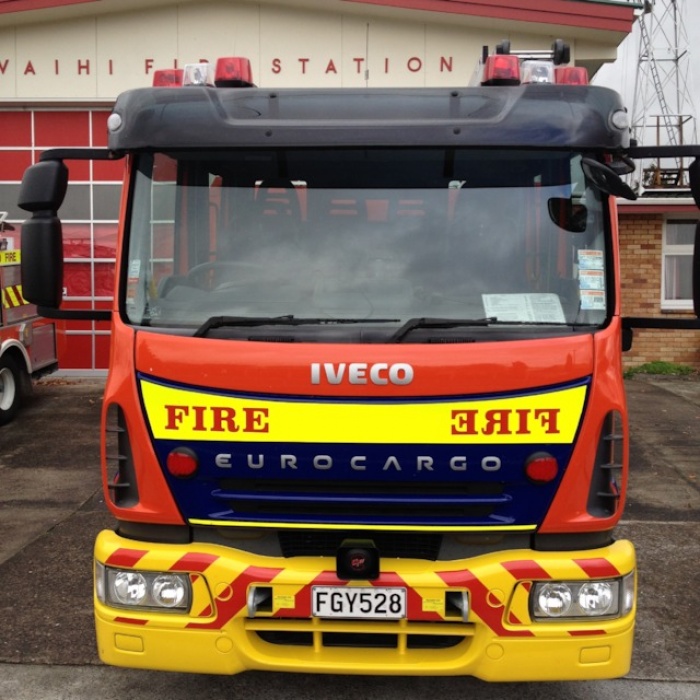 Listen in to Brian Gentil and Chief Fire Officer Moe Stevens talking about recent Waihi Fire & Rescue Service call outs including the truck incident that occured in Waihi this morning.
Chief Fire Officer Moe Stevens covered the four jobs his firefighters attended since last Monday. 
There were a couple of medical assists helping to prepare a safe landing spot for the emergency helicopter. 
They also went to Woodlands Rd for a motor vehicle crash to clear debris and make the road safe for traffic again. 
And on Monday morning the siren went off when a truck pulled down some power lines on Kenny St near Silverton Rd, affecting a number of businesses for several hours while the lines were repaired.
Moe said the Waihi Fire & Rescue Service were called to New World, Kenny Street this morning when a driver of a truck on a first run this way ended up making a wrong turn into the supermarket car park. When the driver tried to get out of the entrance of the car park the truck trailer collected a power pole and pulled it out. Then the truck snapped another pole and yet another pole as it went up the road. "11,423 lines all over the place in the pitch black and pouring rain - it was a bit of a disaster for a while," Moe said.