Gold FM Fire Call Out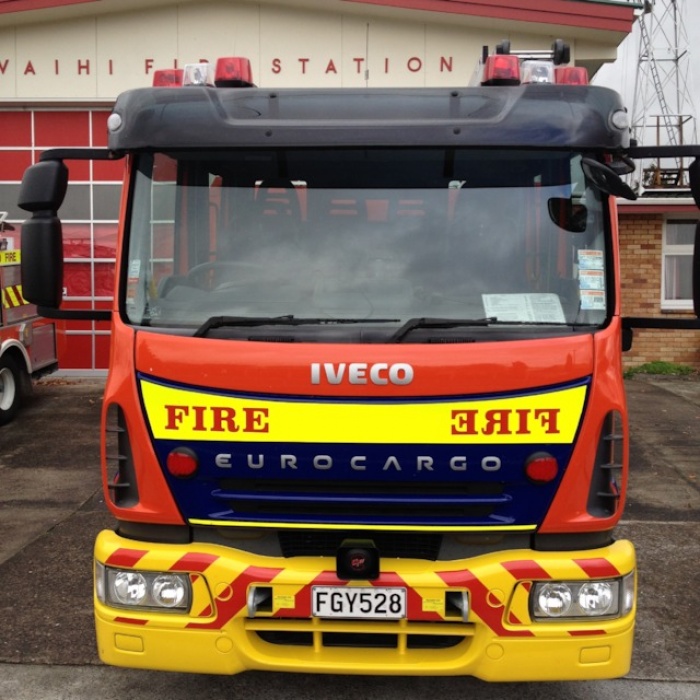 Chief Fire Officer Moe Stevens reported in on the five jobs the Waihi Fire & Rescue team attended over the last week. 
First up last Monday, 19 august, at 8.15 pm it was off to a car crash. A ute had hit a bank on the Paeroa side of the Karangahake Gorge on State Highway 2. The young male driver was taken to hospital for a check up. 
Wednesday, August 21, the alarm sounded for a medical call out to assist St John at 6 pm. 
On Friday 23 August the Waihi Fire & Rescue responded to a call out to Pukekauri Rd where a tree had fallen across the road. By the time they got there a local farmer had cut the tree up and removed it from the road so the firefighters headed back to base. 
Then early on Sunday morning at about 1.30 am – August 25 – the siren went off after a couple of small motorbikes crashed in Dobson St Waihi. Two young men who apparently weren't wearing helmets were transported to hospital by two Rescue Helicopters in a critical condition. Moe said they may have clipped one another and they had received serious facial injuries. "We had a number of police, a couple of fire appliances - we had two helicopters in and got home just before 3, so a bit of a late night." 
Then later on Sunday at 4 pm they attended a rubbish fire where plastic and rubber was being burnt in Boundary Rd. This is the fourth or fifth time this has happened at this address and it looks likely to be followed up as this is illegal to do. Those who lit the fire at the property left the fire unattended. "You shouldn't be lighting fires the way the wind is at the moment," Moe said.
To hear the full details of the Fire Call Out listen in to our podcast by clicking the link.