Gold FM Football Report with Carters Contractors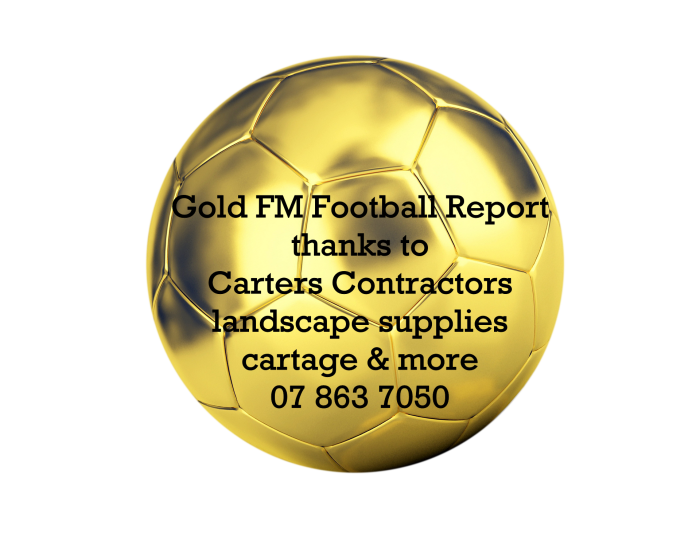 The Waihi Association Football Club's Men's and Women's sides both played Claudelands Rovers teams last weekend, one had a good win, the other played well but didn't manage to come out on top.
Brent Willoughby said the men played well on Saturday in Hamilton but unfortunately they ended up losing 4 – 1. The team has an away game this weekend against Unicol who beat them 3 – 2 in the first round.
Meanwhile, the Waihi women also played Claudelands Rovers last weekend, winning convincingly 8 – 1. A couple of hat tricks were a highlight and some good team work too. They are still short of players with just 11 available last weekend so if you'd like to join them they train on a Wednesday at 6 pm at Morgan Park. They'd love to see you there. Their next game is this Sunday against Melville Epics, at Morgan Park.
In the first round they lost 2 – 1 and would like to turn that around. Brent and Brian also talked about a New Zealand player earning almost $1 million a year in the American league.
To hear the full Gold FM Football report click on our podcast link. Thanks Carters Contractors - your one-stop shop for landscaping supplies and cartage for supporting football.