Gold FM Football Report with Carters Contractors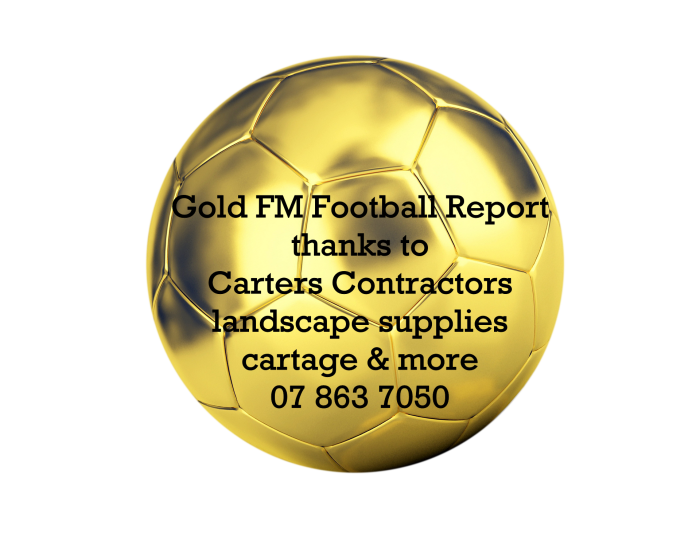 There are a couple of college games being played on Saturday morning at Waihi College, and Steve Warren, President of Waihi AFC, covered these first up, inviting folk along to watch. 
Then Steve and Brian Gentil talked about the Waihi Men with their home game on Saturday against Claudelands Rovers Wallies at 2.45 pm. Claudelands are 3rd on the table Steve said, but with a good game the Waihi side could do alright. The team is a little short due to injuries unfortunately, and we wish Richard James all the best with his operation on his foot today. Get along tomorrow to support Waihi if you can. 
Steve and Brian looked at the Super Cup game between Liverpool and Chelsea, with an interesting win ... to Liverpool. And it was an historic game with the officials on the field all women. They also talked about Wayne Rooney's latest move.
Listen to the football report by clicking our podcast link ... 
Thanks Carters Contractors - your one-stop shop for landscaping supplies and cartage - for supporting football.