Gold FM Football Report with Carters Contractors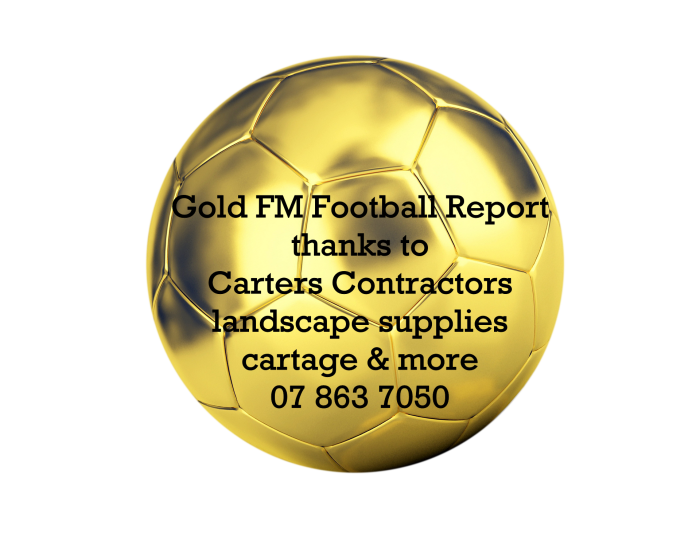 Brent Willoughby from the Waihi Association Football Club caught up with Brian Gentil after taking a well earned holiday.
He started by covering the junior football games this Saturday, and the First XI boys and girls games for Waihi College. It's an early start for the boys leaving for Hamilton at 6.30 am for their kick off at 8.30 am. The juniors are heading to Whangamata on Sunday to play their teams, good luck.
Then Brent and Brian talked about the Waihi Men's game. The team is the same, West Hamilton United, but the time and venue have changed. It's now a home game for Waihi and kickoff is at 2.45 pm. They'd love lots of local support so get along if you can.
Brent also mentioned they play the same team again next week away. This is the game that got postponed early in the season.
Then it was a look at the English Premier League, and the big game this weekend is Liverpool and Arsenal early on Monday morning.
To hear the football report … click our podcast link. 
Thanks Carters Contractors - your one-stop shop for landscaping supplies and cartage for supporting football.