Gold FM Football Report with Carters Contractors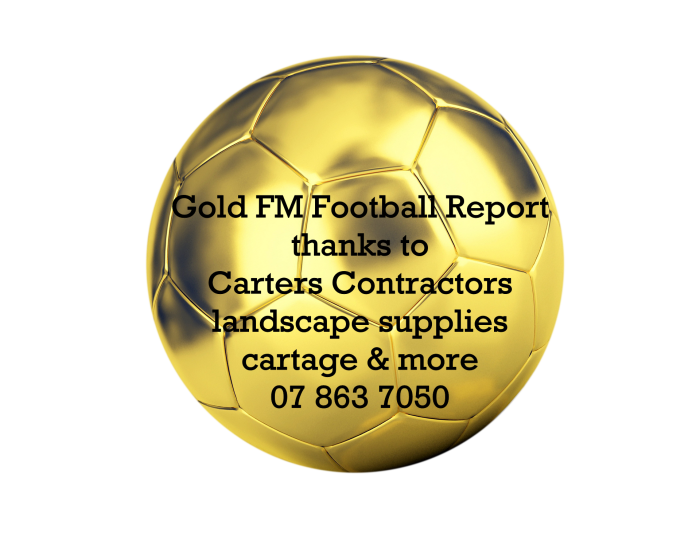 Brent Willoughby from the Waihi Association Football Club went along to the Thames Valley Secondary Schools Tournament in Katikati on Thursday where Waihi did very well. He gave us a rundown of the results and then talked with Brian Gentil about Waihi Association Football Club's last game of the regular season on Saturday.
They play West Hamilton, the team they drew 2 all with last week, this time in Hamilton, kicking off at 2.45 at Weka St field 1. This is the game that was postponed from earlier in the season. The team is in good spirits and hoping for a win. There's still plenty of football to come for them this season with the Martin Barber Memorial game, which Brent said is on September 23 in Waihi this year. And they host their annual Labour weekend Tournament as well. 
The Waihi Women are still training if you'd like to join them. Turn up at Morgan Park on Wednesday nights at 6 pm. They're looking to play in a tournament soon too. 
Brian and Brent then went on to talk about the new All Whites Coach Danny Hay and the draws for the European Champions League, which looks pretty tough for Brent's favourite team Tottenham Hotspurs, while Liverpool seems to have a slightly better pool draw. 
You can hear the full football report by clicking our podcast link...
Thanks Carters Contractors - your one-stop shop for landscaping supplies and cartage for supporting football.