Gold FM Football Report with Carters Contractors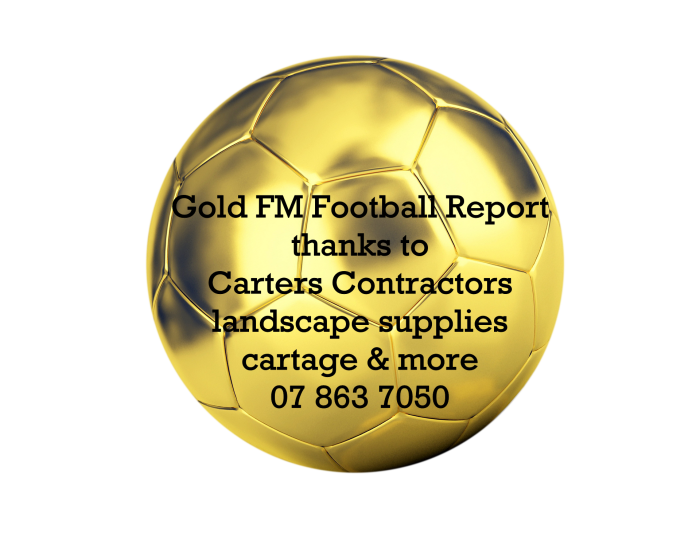 It was the final game of the regular competition for Waihi last weekend and Brian Gentil caught up with Brent Willoughby from the Waihi Association Football Club to get the result and see how the game panned out.
It was do or die for relegation and Waihi had to win to stay in the top division ... and they did. Brent said it was a tight game with Waihi going ahead in the first half, and then West Ham levelling the scores fairly early in the second half. Waihi finally got the break, getting a penalty with just a couple of minutes to go, winning 2 – 1. 
From here the Waihi team gear up for their Martin Barber Memorial match in about three weekends time with the game being played in Waihi this year. And they are looking forward to their traditional Labour weekend tournament coming up too.
Brent also covered the English Premier League games across the weekend which sees Liverpool, who beat Burnley 3 – 0, in top spot after three rounds, while Manchester City, with a 4-0 demolition of Brighton & Hove Albion, are in second place with Leicester City in third after defeating Bournemouth 3 – 1. Manchester United, who are fourth, had to be happy with a 1 all draw with Southampton who were down to 10 men. 
You can hear the report by cluicking on our podcast link... 
Thanks Carters Contractors - your one-stop shop for landscaping supplies and cartage for supporting football.