Gold FM Football Report with Carters Contractors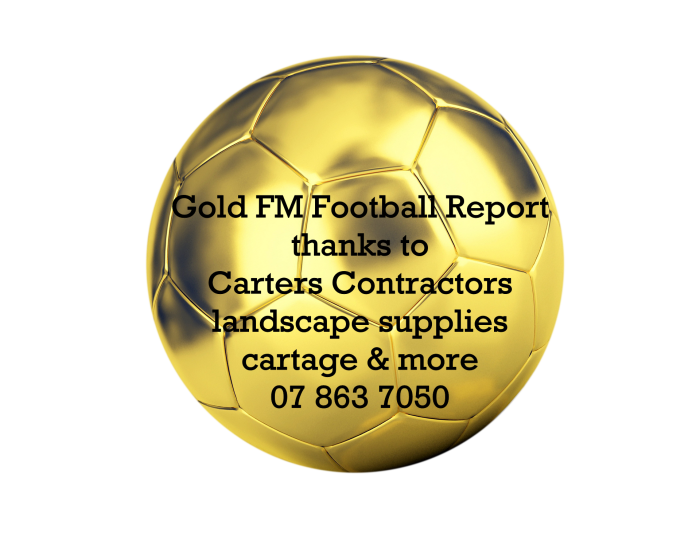 With the Waihi side having a week or two off before their Martin Barber Memorial game in Waihi later this month, Brent Willoughby from the Waihi Association Football Club talked about some of the juniors doing very well at the moment.
Brian Gentil also brought up Brent's favourite team Tottenham Hotspurs game against Arsenal, where they were up 2 – 0 only to see Arsenal come back with two of their own.
They then looked at the European Qualifiers results where some smaller nations are playing countries that they wouldn't normally get a chance to play.
Then it was on to the Chatham Cup with Melville into the final this weekend. Brent and Brian also touched on the connection the Ranfurly Shield has with New Zealand football. And they also talked about the Women's Under 19 Competition with a couple of wins so far for New Zealand. They beat Samoa by a record 30 – 0, ands have beaten Tahiti 5 -0.
You can hear the football report by clicking on our podcast link...
Thanks Carters Contractors - your one-stop shop for landscaping supplies and cartage for supporting football.
https://res.cloudinary.com/goldfm/image/upload/v1554439326/carters_football2_pmrzyb.png