Gold FM Football Report with Carters Contractors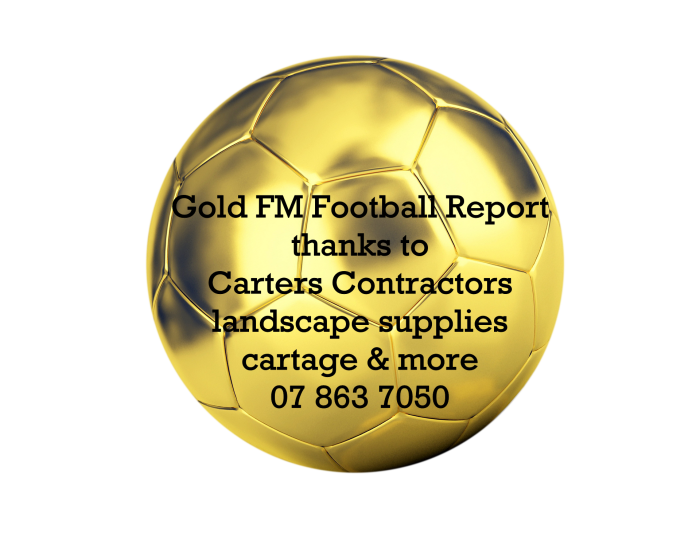 Brent Willoughby from the Waihi Association Football Club talked about the English Premier League getting back into play this weekend and also touched on the Euro Cup matches with games getting underway again this coming Wednesday. Liverpool plays Napoli on Wednesday morning NZ time.
Brent also talked with Brian Gentil about Ronaldo, a goal scoring machine he says has scored against 150 different teams now, with no signs of slowing down.
They then went on to talk about the New Zealand Women's Under 20 team and the tournament they're playing. They come up against New Caledonia in Rarotonga next.
Brent also mentioned the Martin Barber Memorial match is only a couple of weekends away for the Waihi side, with the game being played at Morgan Park in Waihi this year.
You can hear the report by clicking on our podcast link...
Thanks Carters Contractors - your one-stop shop for landscaping supplies and cartage for supporting football.