Gold FM Football Report with Carters Contractors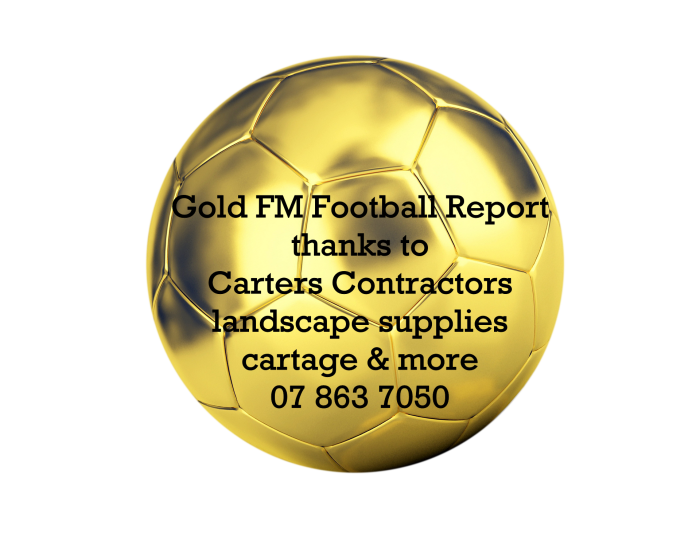 Brent Willoughby from the Waihi Association Football Club caught up with Brian Gentil and talked about the Martin Barber Memorial match this coming Saturday at Morgan Park. The game starts at 1 pm and everyone's welcome to get along.
Then on Sunday they're holding the club prize giving at 5 pm at the clubrooms at Morgan Park. It's an open invite too, just take a plate and your own refreshments and celebrate with the men's and women's teams.
Brent and Brian also looked at the European League with more games coming up later this week. Then it was on to the English Premier League and the results across the weekend.
Brent's team Tottenham Hotspurs had a good win 4 nil against Crystal Palace, while Liverpool won 3 – 1 over Newcastle United. They now have a 5 point buffer at the top 5 weeks into the season after Manchester United suffered a surprise defeat 3 – 2 against Norwich.
You can hear the full football report by clicking on our podcast link ...
Thanks Carters Contractors - your one-stop shop for landscaping supplies and cartage for supporting football.