Gold FM Football Report with Carters Contractors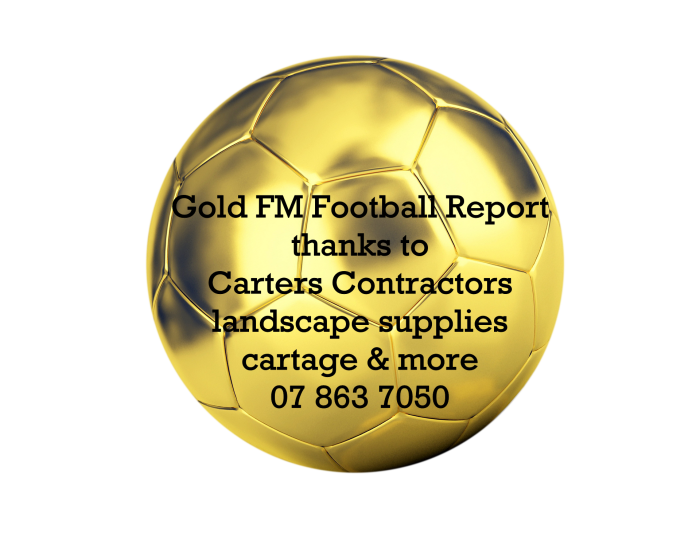 Brent Willoughby from the Waihi Association Football Club caught up with Brian Gentil about his favourite game and started with his favourite team Tottenham Hotspurs and their 7 goal loss to Bayern. Brent thought things were going along well at 2 all and then Bayern kicked it up a notch or three in the second half.
Brian and Brent also covered the Champions League games and the Europa League, with games being played as they spoke.
Liverpool's winning ways continued with a 4 – 3 win against Salzburg at Anfield. After being 3 nil up they let three goals in and had to wait until the 69thy minute to get the winner.
The Waihi Women are playing in a tournament in Greerton next weekend, when they team up with some of the Te Aroha side, and the Waihi Men are set for their tournament over Labour Weekend with eight teams confirmed Brent said.
You can hear the report by clicking on our podcast link...
Thanks Carters Contractors - your one-stop shop for landscaping supplies and cartage for supporting football.
https://www.podomatic.com/podcasts/goldfm/episodes/2019-10-03T14_07_18-07_00