Gold FM Football Report with Carters Contractors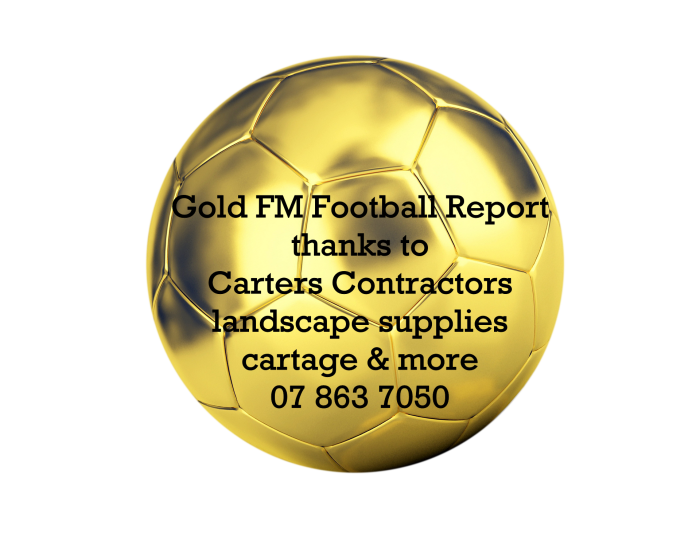 We're early with the Gold FM Football Report this week because it's Good Friday tomorrow. We almost missed Brent Willoughby from Waihi AFC calling in this morning. 
Brent had important soccer business on his mind with the Champions League live games happening but Brian managed to rouse him from his football fever and get him to tell us how the european competition is going and Brent gave a good explanation of the play so far.
Waihi has another week to lick their wounds and go back to the drawing board after a 12 - 0 defeat by the Melville Nobs last week. Their Hamilton opposition has called a postponement so Waihi will use the time to hone their skills for the next match up.
The women have a buy due to Easter Sunday and will be back on the pitch next week against Te Aroha Cobras at home.
Brent gave Alton drilling a big shoutout for helping with Waihi's lighting and to Jason Urlich for putting in 12 hours or so to get the lights installed and working.
Brent and Brian will be back talking footie next Tuesday morning, after the Easter Weekend break.
Click our podcast link to hear the interview.
Thanks Carters Contractors - your one-stop shop for landscaping supplies and cartage for supporting football.