Gold FM Police File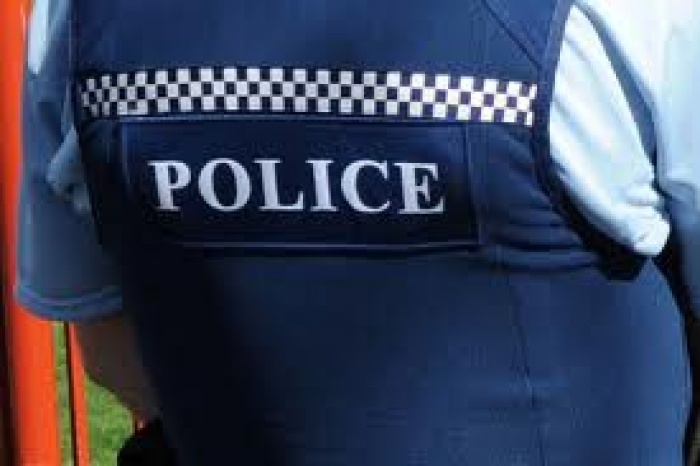 Wednesday 7
Report received that the 100% store Rosemont Road, Waihi was broken into overnight, various items stolen. Police attended and forensic evidence was located, police are investigating.
Thursday 8
A 24 year old Whangamata male was caught speeding at 136kph at SH2 Tauranga Road. An evidential breath test revealed that his breath alcohol level was 329 micrograms of alcohol. He was issued with infringement notices and forbidden to drive.
Police attended a non-injury traffic crash at Normanby Road, Paeroa after a vehicle driving at excessive speed lost control at the corner of Arney Street and crashed into two parked cars shunting one of them up onto the footpath. The offending vehicle fled from the scene, however, was located a short time later with its registration plates removed and no driver. The owner of the vehicle attempted to report it stolen two hours later. He later admitted that he was the driver. Police are investigating and prosecution is to follow.
Police executed a search warrant at a Te Moananui Flats Road, Paeroa address and recovered stolen property taken in a burglary from a residential Cullen Street address a couple of weeks earlier. Police also located a significant quantity of Cannabis plant growing on the property. A 39 year old Paeroa male was arrested and is facing burglary and drugs related charges.
Saturday 10
Police attended a vehicle ended up in the Ohinemuri River at SH2 Karangahake. The driver stopped for a rest break however forgot to apply his hand brake. The vehicle rolled backward and crashed into the river. Nobody was in the car at the time.
A 19 year old Waihi male driver was stopped at Rosemont Road. An evidential breath test revealed his breath alcohol was 250 micrograms of alcohol. The legal limit for persons under 20 is zero. The driver was a graduated learner licence and illegally carrying passengers.
A 68 year old Mt Maunganui male was involved in a single vehicle crash at SH2 Karangahake. His vehicle slid out of control and crashed into a ditch. The driver sustained minor injuries.
A 17 year old Paeroa male was prosecuted for driving his vehicle in a dangerous manner at Bowentown. Police received reports of vehicle doing burnouts at Anzac Bay reserve. The driver and vehicle were later found by police and he received multiple infringement offence notices.
Sunday 11
Police attended a non-injury single vehicle traffic crash at SH2 near Queens Head bridge. The male driver lost control of his vehicle and slid into the barrier after being distracted by a fire engine that was heading to another incident.
A 21 year old Paeroa male was processed for drink driving after a single vehicle non-injury traffic crash at SH2 Karangahake. The driver fled from the scene however was found by police a short time later. Alcohol was suspected and the driver returned a result of 874 micrograms of alcohol. He was also found to be a disqualified driver. The male will be attending Court and facing several charges.
Waihi Police are interested in any information relating to crime. For non-urgent matters contact Police 24/7 on 0800 780 101 (ask for the Crime Reporting Line) or to remain anonymous call Crimestoppers 0800 555 111, or visit the Waihi Police Station during public counter open hours Monday to Friday 8:30 am to 3 pm. For urgent matters call 111 and ask for police.