Gold FM Police File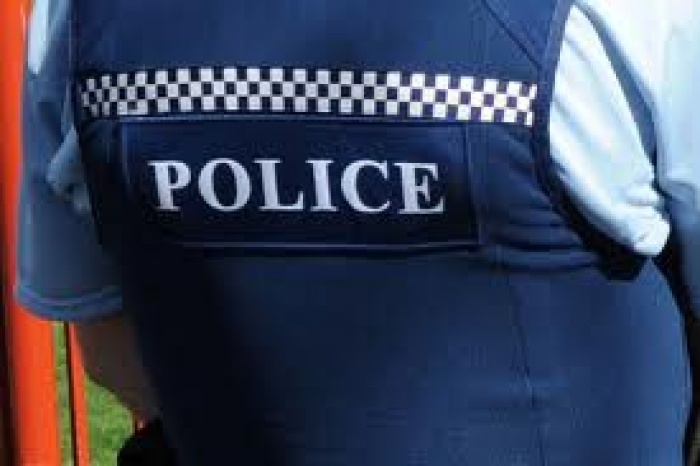 Waihi Police are interested in any information relating to crime. For non-urgent matters contact Police 24/7 on 0800 780 101 (ask for the Crime Reporting Line) or to remain anonymous call 0800 555 111, or visit the Waihi Police Station during public counter open hours Monday to Friday 8:30am to 3pm. For urgent matters call 111 and ask for the police.
Sunday 4 March
Police attended a traffic crash involving two vehicles and four people at Kenny Street, Waihi. One of the vehicles failed to give way to the other. A 9 month old baby was an occupant in one of the vehicles. There of the occupants were transported to hospital with minor to moderate injuries.
Monday 5
Police attended a disorder incident at an Albert Street, Waihi address where two brothers were fighting and one threw a letterbox through a window causing damage. He fled the scene when police arrived. Police are looking for the male and want to speak to him about his actions.
Tuesday 6
Police attended a disorder incident at Muller Street, Waihi involving a female chasing a male down the street. The female fled the scene on police arrival in a vehicle and was followed to a Union Street address. She then threatened police officers at the address. A Cannabis plant was observed growing on her property and police carried out a search. Further Cannabis was found along with property stolen in a burglary at Tanners Point. A male from the address is assisting police with their enquiries and charges are to follow.
Wednesday 7
Police attended a traffic crash at SH2 south of Coronation Bridge toward Tauranga. The crash involved two truck and trailer units and two cars one of which was towing a caravan. No persons were injured. The road was wet at the time and it appears one of the vehicles failed to stop short causing a nose to tail crash. Both truck and trailer units required towing.
Friday 9
A 24 year old Waihi male was arrested and charged with theft after stealing $299.00 of fuel from the GAS station Waihi Beach. He has also been charged with fraud offences after stealing cheques from a Paeroa scrap metal dealer. He is due to appear in Court soon.
A 33 year old Te Puke male was warned for threatening behaviour and served with a trespass notice after a civil dispute escalated into threats of violence to a Waihi male.
Sunday 11
Police were called to Shelly Bay, Bowentown after a military phosphorus marker beacon was discovered washed up on shore. The area was cordoned off and the Defence Force Bomb Disposal Squad safely disposed of it.
Two Hamilton males got into difficulty at Homunga Bay whilst fishing. A male was found unconscious in the water by a member of the public and recovered to shore. Waihi Beach Surf Patrol transported the male to their premises however the male was unable to be resuscitated. A second male is still missing and Search and Rescue are currently trying to locate him. Police Eagle helicopter was deployed to the scene along with other emergency services.
Monday 12
A 34 year old male driver from Whangarei fled from a police vehicle stop at SH25 Whangamata and sped off toward Waihi. He was located again at Kenny Street, however, he fled again and a pursuit ensued to the Tauranga area. The offender's vehicle was spiked by police at Whakamarama but he continued to flee even with the vehicle's tyres sheared off and on its steel rims. The vehicle caught on fire and stopped at Wairoa Bridge, Te Puna where the offender got out and jumped off the bridge into the river. He attempted to swim out to Tauranga Harbour however fatigue took over and he surrendered himself to police on the north side of the river where he was taken into custody. The male had a warrant to arrest and was sought in relation to other matters. He is to be charged with multiple offences and will appear in Court soon.