Gold FM Police File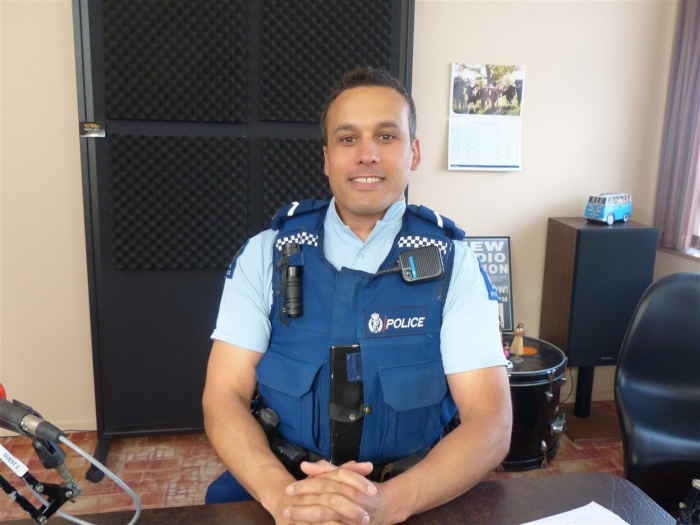 Community Constable Harley North updated the Gold FM Police File this week.
Read the summary below and click play to hear the full Police File.
Tuesday 15 May 
Police were called to a Kenny Street, Waihi address after two male juveniles were observed entering a residential property. They fled from the scene on police arrival, however they were apprehended a short time later. They have been referred to Police youth aid.
Wednesday 16 May
A group of juveniles were given a police warning for throwing rocks at cars from a bridge at SH2 Karangahake. A vehicle sustained minor damage. Parents were spoken to.
A 43 year old Waihi male was arrested for a serious assault against a female in relation to a family harm incident at Waitete Road, Waihi. He was held in custody and transported to Hamilton for court the following morning. Constable North explained how family harm and domestic disputes are classified.
Police and fire service attended a call out to a motor vehicle that was on fire outside a residential property at Mataura Road, Waihi. Arson was suspected, however fire investigators have advised that the fire was likely caused by an electrical fault.
Friday 18 May
Police attended a single vehicle non-injury traffic crash at SH2 Karangahake. A male driver escaped with no injuries after the vehicle drove off the highway into Ohinemuri River. Driver fatigue is suspected to be a factor.
A 16 year old male juvenile was arrested by police for trespass and causing problems. He was repeatedly returning to a residential address at SH2 Waihi and harassing the occupiers.
Saturday 19 May
A 40 year old Bowentown male was arrested for disorderly behaviour after throwing a can of corned beef, a plastic milk bottle and rocks at passing motor vehicles at Seaforth Road, Bowentown. Police are investigating and further charges are likely.
Monday 21 May
A local Waihi male and female were arrested yesterday after being apprehended for shoplifting. The pair are partners and have been engaging in these activities for a prolonged period of time. They will both appear in court charged with multiple thefts.
A two car motor vehicle crash on SH2 near School Lane, Karangahake occurred yesterday. Occupants of the vehicles were reported to have received moderate injuries. Community Constable North reminded drivers to drive to the conditions.
Waihi Police are interested in any information relating to crime. For non-urgent matters or inquiries contact Police 24/7 on 0800 780 101 (ask for the Crime Reporting Line) or to remain anonymous call 0800 555 111, or visit the Waihi Police Station during public counter open hours Monday to Friday 8:30 am to 3 pm. For urgent matters call 111 and ask for police.
Click play to listen in.