Gold FM Police File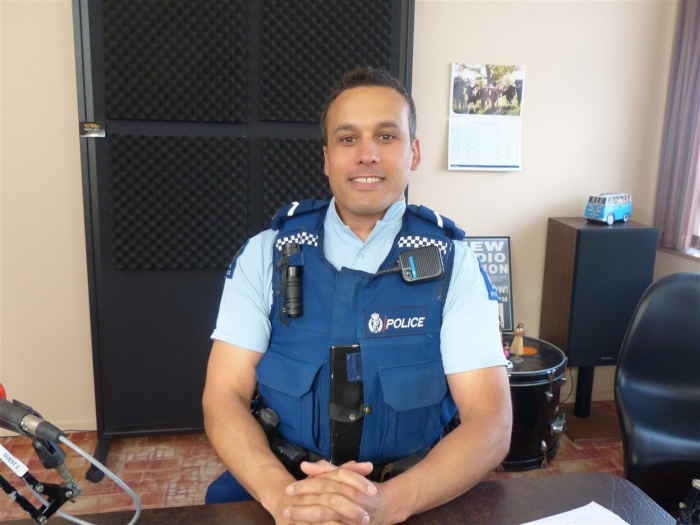 Community Constable Harley North updated the Gold FM Police File. 
He spoke about the need to drive to the conditions after people were observed taking unnecessary risks with their lives and the lives of others during the weather event that caused flooding across the North Island over Queen's Birthday Weekend.
Monday 28 May
A 21 year old Waihi male was arrested after a family harm incident at Moresby Avenue, Waihi. He is facing charges including assault, wilful damage and breach of bail.
A 26 year old Waihi male was arrested for assault in relation to a historic family harm incident. Police had been trying to locate the male for the last two weeks however he had been actively avoiding police.
Police attended a historic burglary at a Waihi Beach Road address. Over the last two weeks diesel has been stolen from a fuel tank at a rural property. Police are investigating.
Thursday 31 May
An 18 year old Waihi female was charged with driving whilst forbidden and her vehicle was impounded at Tauranga Road, Waihi; after checks revealed that she had been previously forbidden to drive.
Friday 1 June
A 20 year old Thames male was warned for possession of Cannabis seed after police attended a disorder incident at Ocean Breeze Drive, Waihi Beach. The male was found asleep in a car parked at the scene. A search revealed evidence of illegal drug use including a Cannabis bong. 150 x seeds were found in his possession.
Police attended a single vehicle non-injury traffic crash at SH2 Karangahake. A 24 year old Auckland male fell asleep at the wheel and crashed. Alcohol was suspected and testing revealed his breath alcohol level was 646 micrograms of alcohol. He is charged and will be heading to Court.
Saturday 2 June 
Police attended a historic burglary at a Crean Road, Waihi address. Sometime within the last week the dwelling has been entered an various property items were stolen. Police are investigating.
Police attended another report of a burglary at SH2 Waikino. The occupier believes they disturbed someone in the early hours and scared them off. No property was believed to have been stolen. Police are investigating forensic leads.
Tuesday 5 June
Police received anither report of a burglary overnight at a residential Connell Street, Waihi address. The dwelling was entered and property items were stolen. An unsecured car parked on the propertywas also searched through. The offender has gone on to use the victim's ATM cards at various stores around Waihi. Police are currently investigating.
A broken window at PGG Wrightson Real Estate on Rosemont Road is also being investigated.
Waihi Police are interested in any information relating to crime. For non-urgent matters or enquiries contact Police 24/7 on 0800 780 101 (ask for the Crime Reporting Line) or to remain anonymous call Crimestoppers 0800 555 111; or visit the Waihi Police Station during public counter open hours Monday to Friday 8:30 am to 3 pm. For urgent matters call 111 and ask for police.
Click play to listen to the full Police File.