Gold FM Police File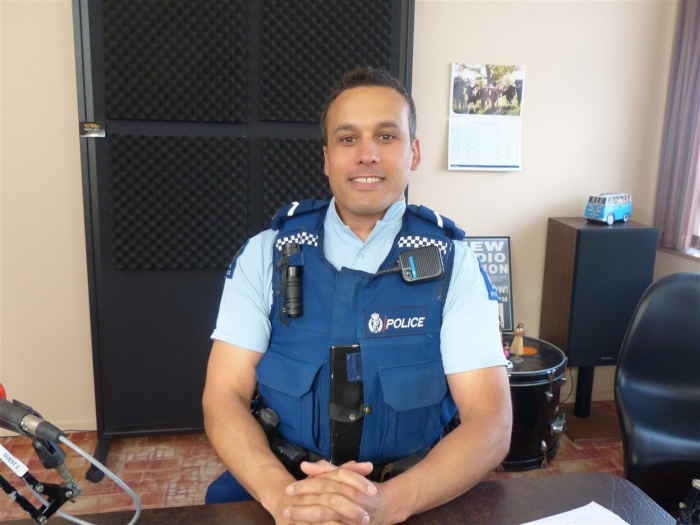 Community Constable Harley North updated the Police File this week.
Click play to hear Constable North talking about the incidents Police have attended recently.
Here's a summary:
Monday 18 June
Police attended a historic burglary at a Bradford Street, Waihi residential address. A significant amount of property was stolen. Police are investigating and are awaiting forensic testing of the crime scene.
Waikato Armed Offenders Squad and local police attended a family harm incident at a rural property at Waihi Beach due to information regarding a possible threat of a firearm at the address. The incident was resolved through communication with all parties and a male was detained and issued with a police safety order.
Tuesday 18 June
An avocado orchard at Athenree was burgled by four males. Upon being disturbed they fled the scene prior to police arrival and were driving a Holden Commodore sedan. A witness obtained the vehicle registration and police are investigating leads to identify them.
Waihi Rugby Club on Kenny Street was subject to a burglary overnight. A door was forced and an air compressor was stolen. Police are investigating and are awaiting results from forensic testing. Waihi Police are seeking information from the community in regard to the air compressor. Someone may know of a person seeking to obtain one.
Thursday 21 June
A 32 year old Waihi male was arrested for assault at Seddon Street, Waihi. The male was extremely intoxicated and consuming alcohol within the liquor ban area. He was also offering to sell drugs to elderly on the street. Police found him harassing patrons at a local café where he was arrested. He resisted arrest and was restrained by police. He will be appearing in Court soon.
Police are investigating a criminal damage complaint relating to expensive mining equipment that has been damaged inside the Martha Open pit. Offenders have entered inside the pit perimeter fence and caused significant damage. Police would like to speak to anyone who has any information.
Friday 22 June
A 42 year old Waihi male was arrested for contravening a protection order at a Union Street, Waihi address. He was held in police custody to appear in Court the following day.
Police were called to a burglary at an Adams Street, Waihi residential address. Two males and a female were disturbed and fled from the scene prior to police arrival. Police are investigating and following up on forensic leads.
It is coming into the Avocado season and last season police noticed a significant spike in Avocado theft around the region. Police remind orchardists to be wary of suspicious persons and vehicles loitering around their orchards and to call police 111 if the suspect offending is about to occur. Consider reinforcing shelter belts with fencing, sensor lights are also a great deterrent, concealed trail cameras make excellent evidence for police if a theft does occur and advise your neighbours when you're absent from the property to keep watch over the property. If anyone is offered a significant amount of Avocado's from an unofficial source at a heavily discounted price please report to police.
Waihi Police are interested in any information relating to crime. For non-urgent matters or enquiries contact Police 24/7 on 0800 780 101 (ask for the Crime Reporting Line) or to remain anonymous call Crimestoppers 0800 555 111; or visit the Waihi Police Station during public counter open hours Monday to Friday 8:30am to 3pm. For urgent matters call 111 and ask for police.