Gold FM Police File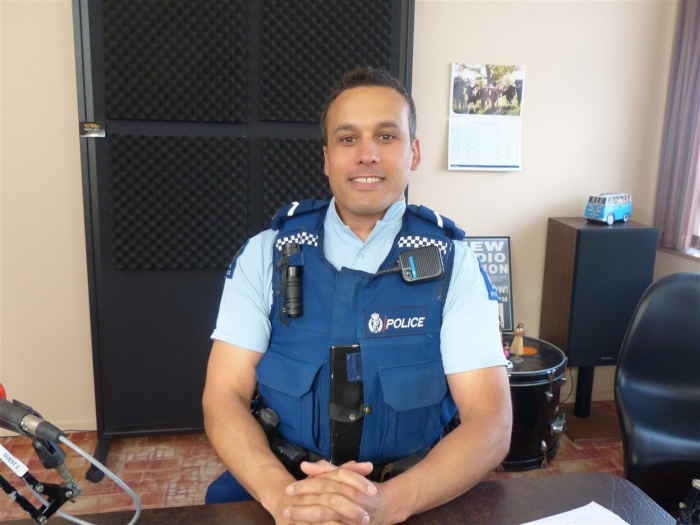 Community Constable Harley North called in with an update about what has been keeping local police busy lately.
Monday 23 July
Police attended a residential burglary at Silverton Road, Waihi. Offender(s) forced entry through a door. Various property items were stolen. Police are investigating leads.
Police attended another burglary at St Josephs School, Mueller Street, Waihi. CCTV cameras were stolen in the early hours of 18/07/18. Police are investigating.
Thursday 26 July
Police attended a Burglary at a Dillon Street, Waihi Beach residential address. A male offender was disturbed by a neighbour whilst inside the dwelling. He fled from the scene prior to police arrival. Several property items have been stolen and police are investigating. The offender is described as a male Maori in his 20's with dark skin and hair. A skinny build and a moustache. He was wearing blue jeans and a blue green polar fleece top.
A 63 year old Bowentown male received a warning for breaching his District Court bail conditions. The male was found in the company of the victim of his offending at Waihi New World.
Friday 27 July
A 27 year old Waihi male was served with a police safety order in relation to a family harm incident at Kenny Street, Waihi.
A 21 year old Waihi male was served with a police safety order in relation to a family harm incident at Seddon Street, Waihi.
A 49 year old Waihi male was arrested and charged for assault against a female. He was held in police custody and transported to Hamilton for Court the next day.
A 41 year old Waihi male was arrested at BP Connect, Rosemont Road, Waihi. The male was extremely intoxicated and allegedly kicked the petrol pumps several times. He did not cause any damage. He was detoxed in the police cells and released with a warning when sober.
Saturday 28 July
Police attended a burglary at a Lawrence Road, Waihi address. Offender(s) forced entry into a garage and stole power tools. Police are awaiting forensic test results.
Sunday 29 July
Police attended an attempted car theft incident at Kenny Street, Waihi. The owner left their car on a driveway for a short time and returned to discover that someone had entered it. Nothing was stolen however this is a good reminder to always lock your car when unattended.
Monday 30 July
Four burglaries were reported at Waihi Beach - all in Shaw Road.
A driver doing wheelies on the grass verge on Barry Road is causing damage to the berm. Police suspect it could be a personal grieveance as the driver is visiting the same area repeatedly. Police are keen to hear from anyone who mat have information about who is doing the damage.
Police crime prevention advice for the week:
Keep houses and cars locked up. Secure them always when unattended. Put valuables out of sight. Consider investing in an alarm, sensor lights and window stays for your home. Make sure all locks are up to standard and clear away excess foliage, trees and shrubs so your neighbours can see into your property, always clear your letter box. Dogs are a good deterrent. Form a neighbourhood support group on your street.
Waihi Police are interested in any information relating to crime. For non-urgent matters or enquiries contact Police 24/7 on 0800 780 101 (ask for the Crime Reporting Line) or to remain anonymous call Crimestoppers 0800 555 111; or visit the Waihi Police Station during public counter open hours Monday to Friday 8:30am to 3pm. For urgent matters call 111 and ask for police.
Click play to listen to the full Police File.