Gold FM Police File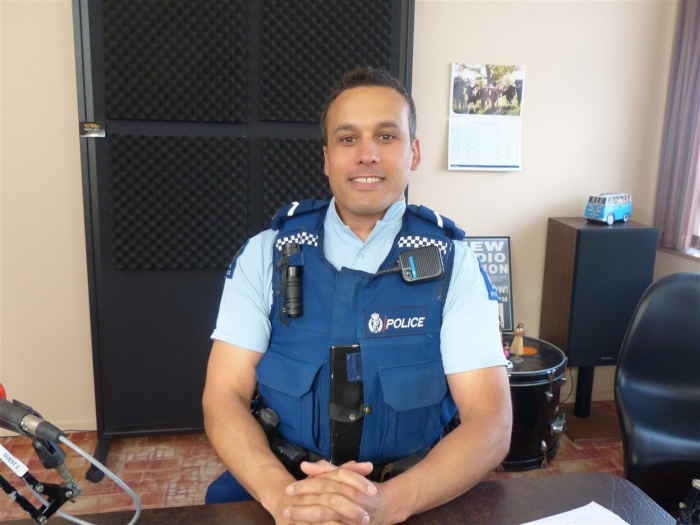 Community Constable Harley North updated the Police File this week. Harley said, "Unfortunately, we have a lot of prolific dishonesty offenders in the community and others are targeting that area. We want to remind the community, rest assured we are doing a lot of work in regards to apprehending those burglars."
Monday 30 July 
Police attended a Mathers Road, Waihi residential address after receiving a historic burglary complaint. Property was stolen and a motor vehicle had its tyres punctured. The victim and offenders are known to each other and police are investigating.
Tuesday 31 July 
Police attended another historic burglary at a Walker Street, Waihi residential address. Property was stolen from a shed. A green trolley cart belonging to the victim was used by the offenders and is still outstanding. Police are seeking information from the community.
A Nissan motor vehicle was stolen from a Golden Valley Road, Waihi address overnight. The vehicle was found nearby at Trig Road crashed and burnt out. Police are investigating.
Another historic burglary reported at Dillon Street, Waihi Beach. Various property items were stolen. The offenders have forced a window to gain entry. It is believed the burglary occurred in connection to last weeks burglary reports in the same area. Police are waiting on forensic test results.
Wednesday 1 August 
A 49 year old Waihi male was arrested for breach of bail at a Wrigley Street, Waihi address. The male breached a condition of his bail requiring him not to consume alcohol. He was found in an extremely intoxicated state when police checked on him. He is currently facing a serious assault charge against a female victim. He was held in police custody overnight and transported to Hamilton for Court.
Another burglary of a shed at a Roberts Street, Waihi address overnight was reported. It appears that nothing was stolen.
20 x beehives were stolen from a Waiau Road, Athenree property. Police are seeking information from the community.
Police attended a disorder incident at Seddon Street, Waihi after a local female was reported yelling at a male and another female. All parties were located however they were all uncooperative and refused to explain the situation. An allegation that a vehicle linked to one of them had stolen property inside it was incorrect.
Thursday 2 August 
A male victim was assaulted at his home address by three other males during a violent incident at Richmal Street, Waihi. The three males knocked on the door and when the victim answered they assaulted the victim and tried to force their way inside. The three males were driving an older red coloured Holden Commodore vehicle with paint damage to the roof and bonnet. The victim sustained an injury to his ribcage. Police are investigating and would like to speak to anyone with information about the red Holden Commodore vehicle and this case.
Sunday 5 August 
Police attended another historic burglary at a Gilmour Street, Waihi address. The offender forced entry through a door. A property item was stolen. The victim suspects a family member is responsible and police are investigating.
A stolen vehicle that was detected in Katikati failed to stop for police at Waihi. A pursuit ensued, however, the vehicle evaded police. It was later found again at Paeroa followed by another pursuit but evaded police at Kerepehi. Police arrested the offender and recovered the stolen vehicle on Monday at Mangawhai, Northland. The vehicle contained stolen property taken in a burglary at Mt Maunganui. The offender is in custody and will be facing multiple serious charges.
Police attended several slips, surface flooding and vehicle break down incidents at precarious places along State Highways 2 and 25 due to heavy rain and the poor weather conditions at the time.
Police crime prevention advice for the week: Due to the recent spike in burglaries affecting Waihi, it is a timely reminder that if you observe any suspicious behaviour, do something about it! 
Do not hesitate to call police 111 if you think that a crime is in progress. Police staff would rather attend the scene and establish that they were not required than miss an opportunity to prevent a burglary and apprehend an offender. 
Waihi Police are interested in any information relating to crime. For non-urgent matters or enquiries contact Police 24/7 on 0800 780 101 (ask for the Crime Reporting Line) or to remain anonymous call 0800 555 111, or visit the Waihi Police Station during public counter open hours Monday to Friday 8:30 am to 3 pm. For urgent matters call 111 and ask for police.
Click play to listen to the full podcast.