Gold FM Police File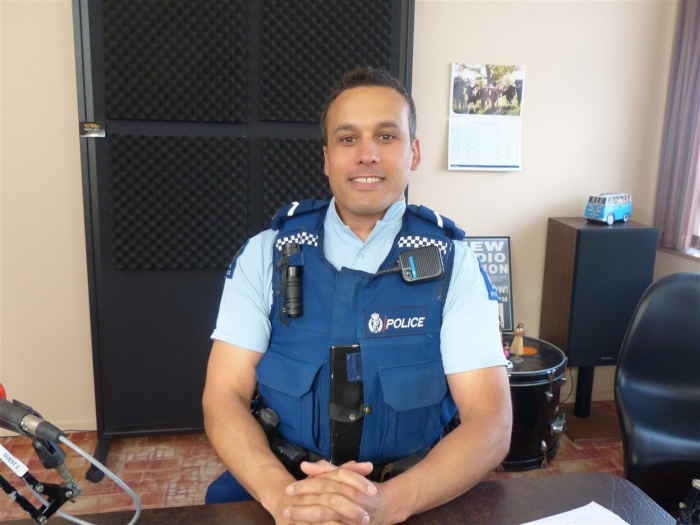 Community Constable Harley North updated the Police File this week. His crime prevention advice at the end of his report this week relates to methamphetamine and how communities can work with police to reduce methamphetamine harm. Listen in to the podcast to hear the full Police File.
Tuesday 21 August
A 50 year old Waihi female was detained by police for detox after receiving reports that she was behaving disorderly at Mueller Street. Police engaged social services to help her. When sober she was returned to her home address.
A 37 year old Waihi male was arrested following a family harm incident at Consols Street. The male broke into his ex-partners home causing damage and stealing property. He has been charged with multiple counts of contravening a protection order. He was remanded in custody by the Court.
Police attended a two vehicle non-injury traffic crash at SH2 and Waihi Beach Road intersection. A vehicle exiting Waihi Beach Road carried out a dangerous u-turn at the intersection into the path of oncoming traffic. The vehicle was struck from behind and crashed into a culvert on the opposite side of the road. Both drivers and other motorists were lucky not to be seriously injured. Alcohol was not a factor. The offending driver was on a learner licence and was unaccompanied. He has been issued multiple infringement notices.
Wednesday 22 August
A 28 year old Waihi female was arrested at a Victoria Street address for a historic theft matter. Whilst there police spoke to her male associate and it was discovered that he had a warrant to arrest after cutting off his ankle bracelet and absconding from his Morrinsville bail address. The 38 year old male was also arrested and is now in custody. Both will be appearing in Court.
The 50 year old Waihi female from Tuesdays detox incident was served with a Court summons and charged with Wilful Trespass after returning to New World Supermarket earlier in the day. She had been previously trespassed from the store for shoplifting.
Thursday 23 August
The same 50 year old female from Tuesday and Wednesdays report trespassed again at New World Supermarket and was arrested and charged. After being released on bail she returned home and allegedly assaulted her landlord later that night. She was arrested again, held in police custody and transported to Hamilton for Court. She is now facing multiple charges. Referrals have been made to various social services agencies.
Police executed a search warrant at an Old Tauranga Road address in relation to the Consols Street family harm incident earlier in the week. Stolen property and various other items of interest including drugs and ammunition were seized as evidence and will form part of the prosecution case against the male offender.
Friday 24 August
A blue Audi hatchback vehicle was stolen from a Mueller Street address. The following night police found the vehicle heading toward Paeroa. It failed to stop and a short pursuit ensued however it was found dumped a short time later on a nearby side street. The offender had fled from the scene. Police are investigating.
Saturday 25 August
A Bowentown Boulevard property was burgled. Entry was gain through an unsecured door and property items were stolen. The stolen items were found a short distance away. Police are investigating and are awaiting forensic test results.
A 23 year old Waihi male and his 23 year old female partner were arrested for a historic fraud matter involving the use of a stolen ATM debit card. The female is to be charged with fraud offences. Police are currently considering charges against the male.
Monday 27 August
Arrest of person regarding theft from Pokey Machines at Commercial Hotel.
Police crime prevention advice for the week:
It's no secret that methamphetamine and other illegal drugs inflict great harm on our communities. Waihi is no exception. People under the influence of meth and other illegal drugs are driven by the need for money to sustain their addictions therefore they commit crime. Meth destroys lives, ruins families, threatens the safety and wellbeing of communities and is often a major contributing factor in serious crime. Police will do everything we can to reduce the harm methamphetamine causes and ensure those who make and sell it are brought to justice and don't profit from their trade in misery. Police will also get help for users by making referrals to addictions services. As a community you can assist police in tackling the methamphetamine menace in our community by reporting any offending to police.
Waihi Police are interested in any information relating to crime. For non-urgent matters or enquiries contact Police 24/7 on 0800 780 101 (ask for the Crime Reporting Line) or to remain anonymous call Crimestoppers 0800 555 111; or visit the Waihi Police Station during public counter open hours Monday to Friday 8:30am to 3pm. For urgent matters call 111 and ask for police.